Seems today I have the privileges to show off stuff Carlo (For you newbies, that'd be Kam(ui)/Karuro) keeps buying.. Lovely. Beware, lots of images ahead!
*Gets in the roleplaying mood*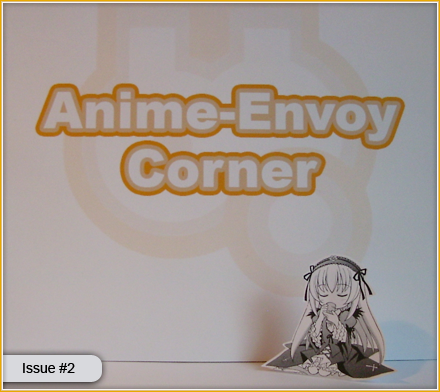 Today it's time for another Anime-Envoy corner!! With your host, Gin-chama!! (Still the cute dolljointed goddess you all know and love!!)
Today we have UPGRADED the corner with a supposedly high-tech digital camera and a spiffy new background, instead of a crude drawing drawn with a black pikachu marker. Which was kinda..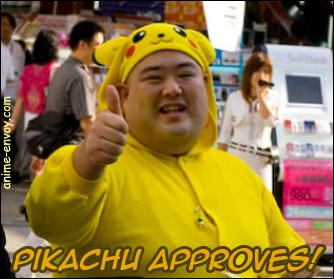 (I made that edit, hehe..)
For the first item for today's corner, Master presents: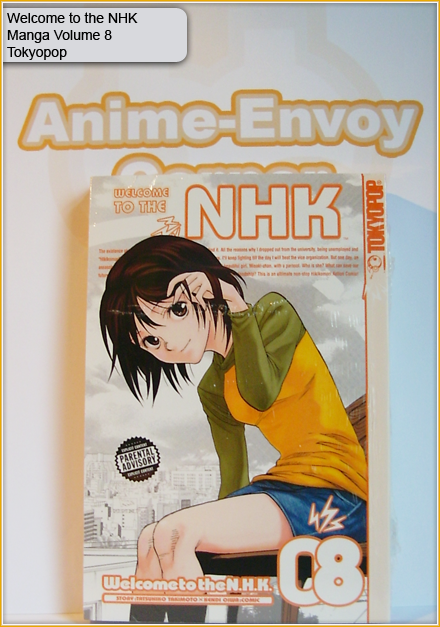 The 8th Volume of "Welcome to the NHK"! If you look closely, it's still sealed in plastic. That means nobody could've flipped around the pages in the bookstore, which also means it's in 100% preserved state and it will smell of rich mahogany when it'll be opened.
So yes.. Master hasn't read it, yet.. He approved the anime though!
Moving on..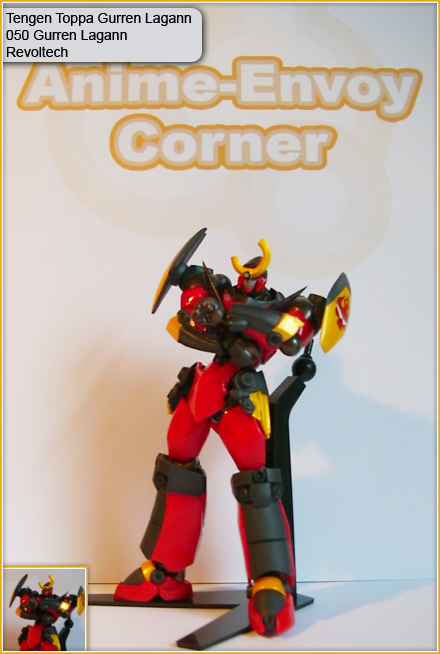 Revoltech's 50th release, the Revoltech Gurren Lagann! He can take on any number of poses like Spinzaku or looking at an invisible watch, like he does in the picture. Gurren Lagann was accompanied with an extra head, some different hands (like pointing to the heavens), a Core Drill (Can be used as necklace -or- Drill for Gurren Lagann) and ofcourse the giant shades, which can be used as a boomarang (Thats for the figure, not for you).
Now for today's final piece, which Master is very very proud of..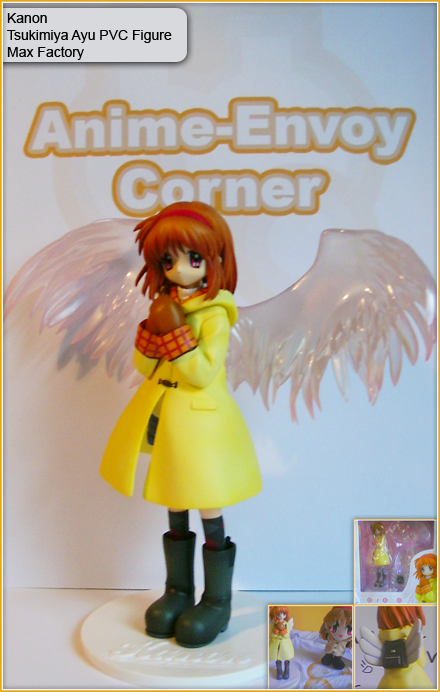 Kanon's Tsukimiya Ayu from Max Factory! This PVC figure was modeled after the Kanon 2006 version of Ayu and came together with a set of wings and her signature winged backpack (Which you can replace with eachother). It's well painted and kinda fits anywhere. As you can see, the pose is that of the Kanon Game and 2006 Anime Openings. Very very cute and a must-have for Key-fans!!
This was Anime-Envoy Corner #2! See you next time :D
—
Ok, now back to me, the great Haitani!!
I heard the comics will be up tonight, so stay tuned.
Bye-bee D: