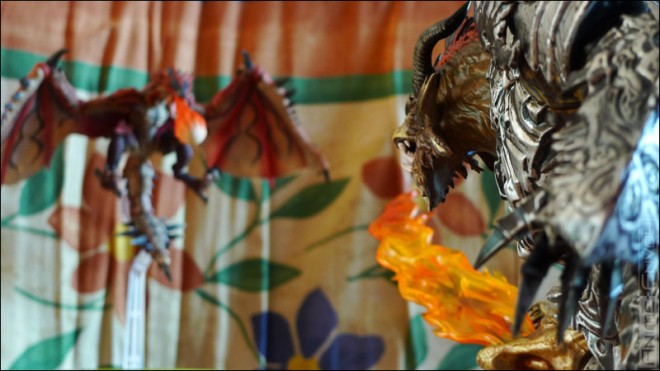 I has it.
Unpacking after the break!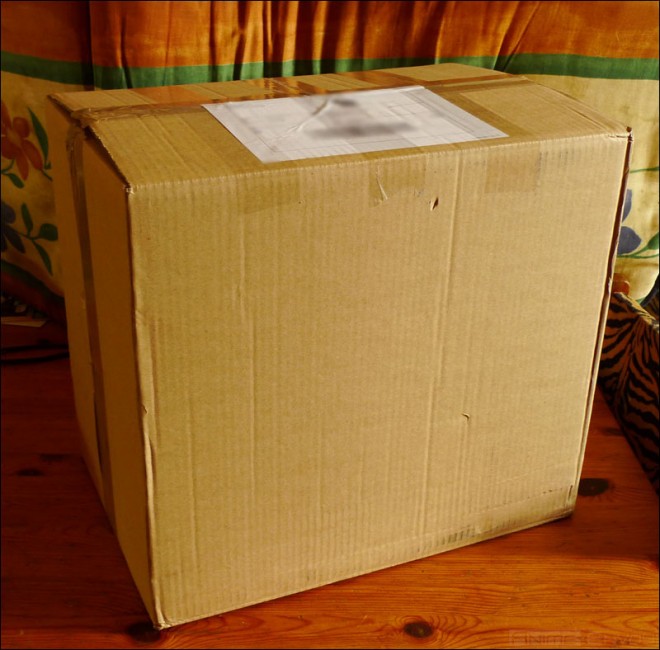 The great box of mystery.. Well, not anymore. Thing is huge though.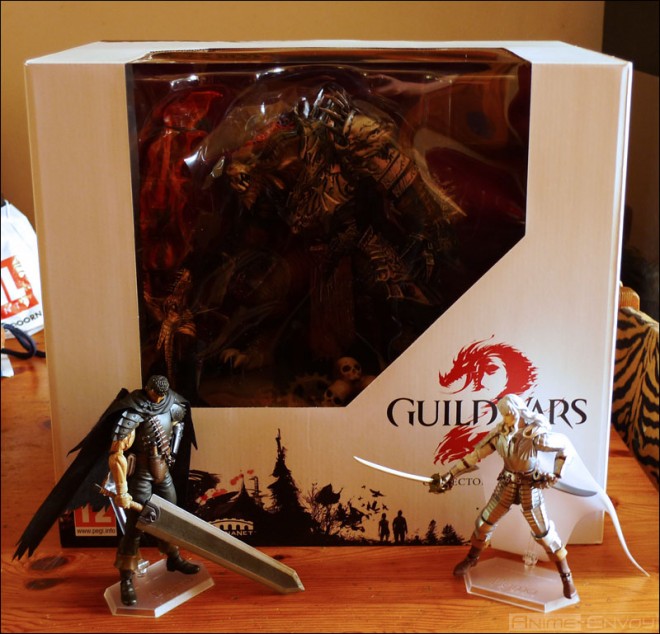 Really.. Really huge. The package box was an exact fit!
Now let's open this bad boy..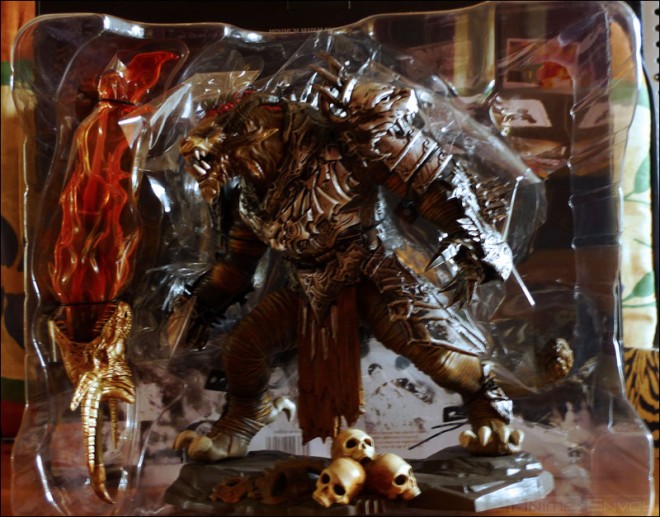 First up, Rytlock!
With his stolen sword Sohothin, he's still stuck against the plastic.
Silly Rytlock, we'll free you later.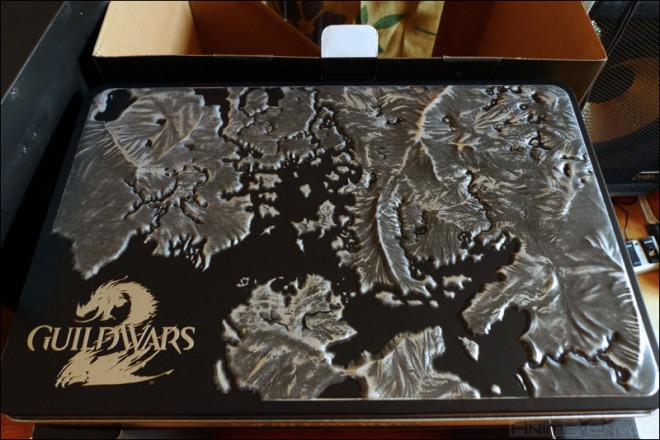 Below him and some cardboard was the metal box with the map of Tyria (continent) on it.
Inside, the rest of the CE is packed.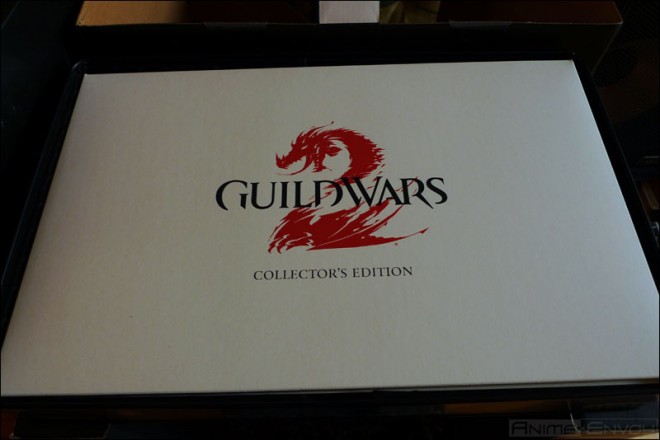 You'll first be greeted by this big envelope with the Guild Wars 2 logo on it.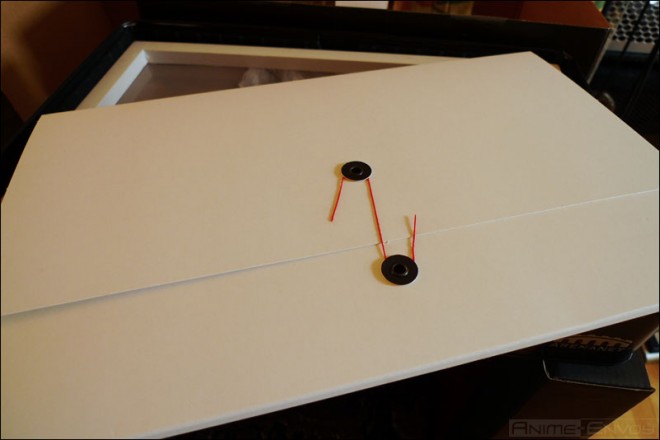 But after opening it..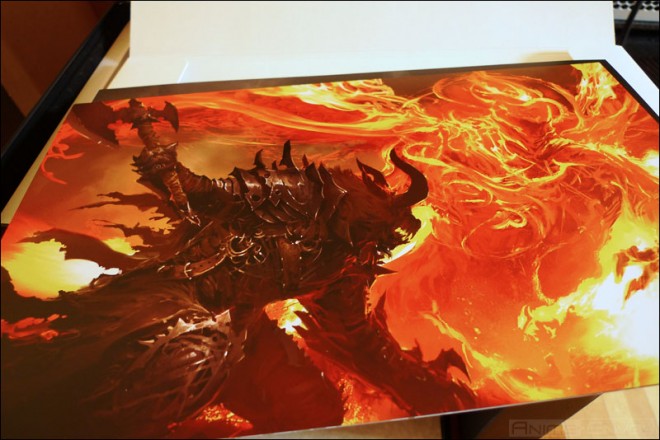 Concept art is revealed!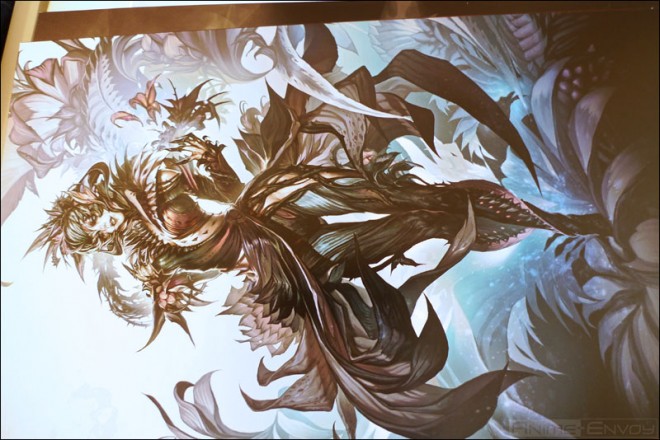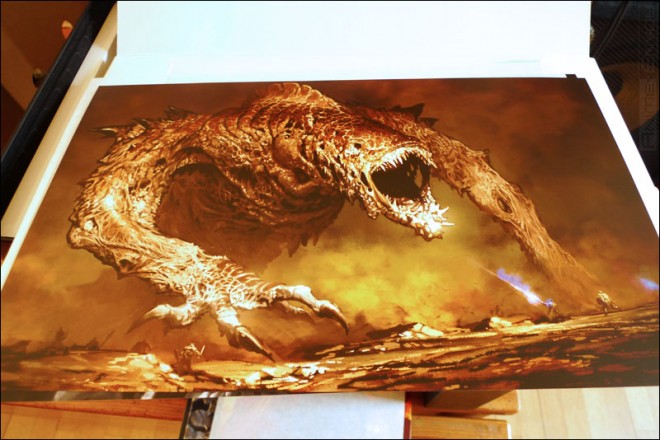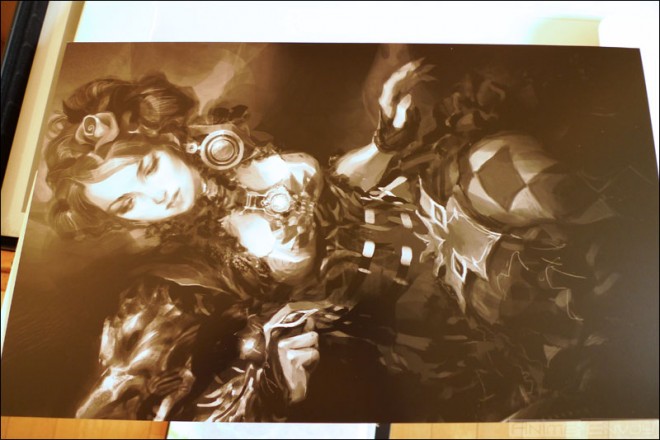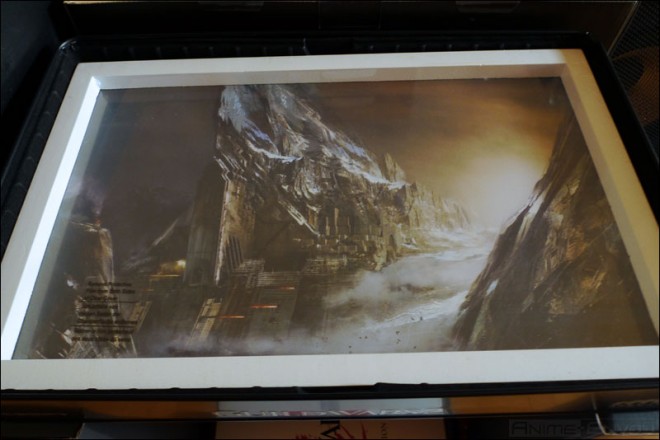 The 5th one already being in the frame, which was also in the box.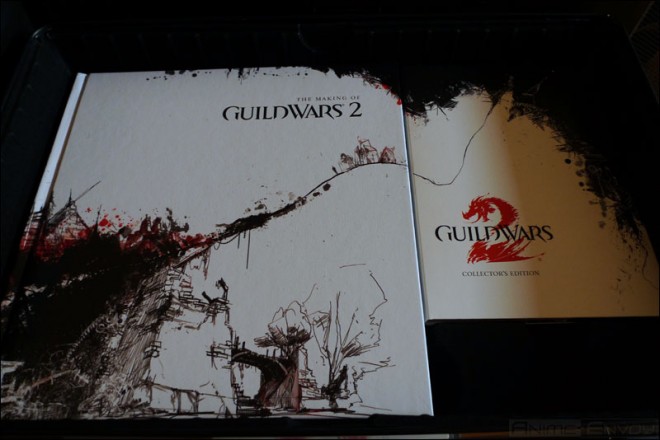 Under that we have the "The making of Guild Wars 2" book.
On the right is the game case.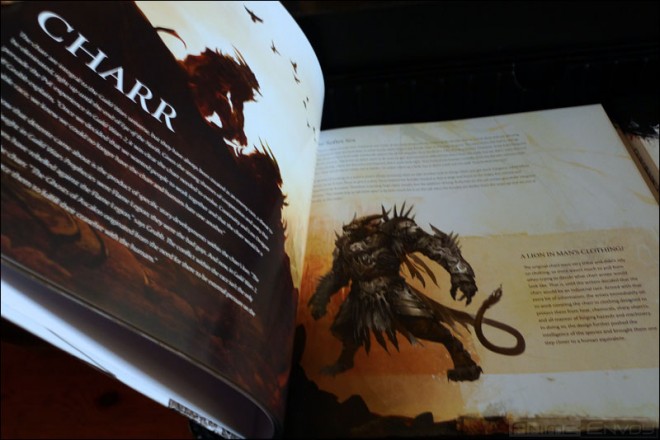 Filled with pretty pictures and info!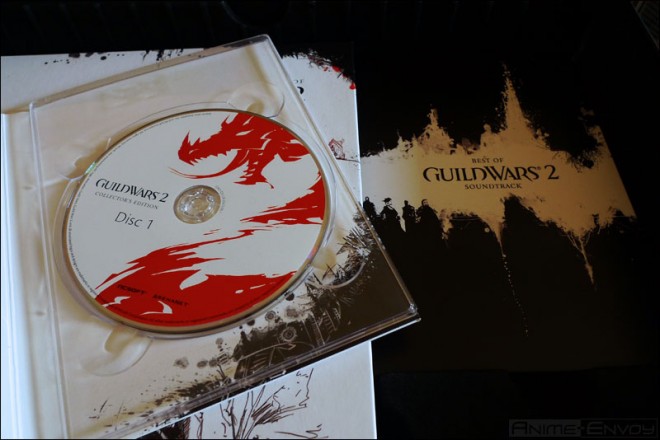 The game case holds two discs on top of each other. It also holds the installation manual, quick reference card,the product key and a $5 coupon for the GW2 soundtrack off Direct Song, which the CE has a sample of.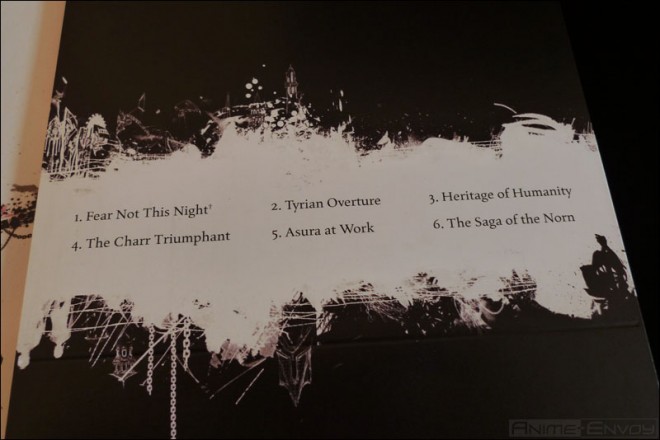 These are the samples we've been given on the "Best of Guild Wars 2 Soundtrack".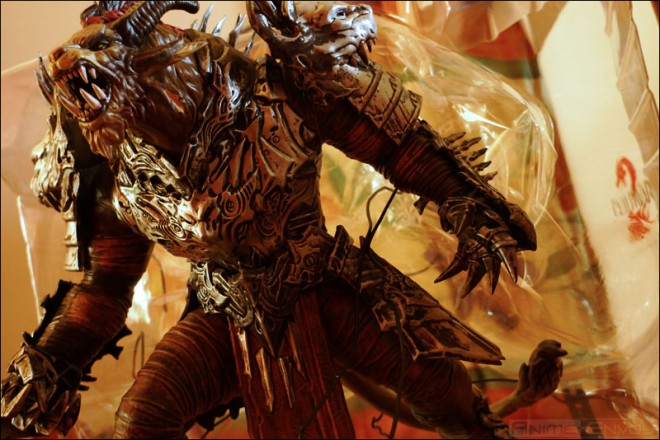 Back to Rytlock, he's finally free!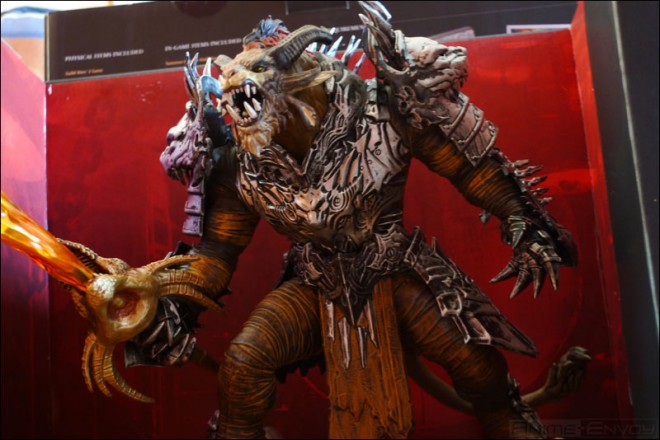 Again, he's huge. The cardboard inside the CE box also makes for a nice stage, though a bit small for Rytlock when he has his sword equipped.
Under the base is the usual Made in China, GW2 logo etc.
Besides all this, there's also the ingame goodies!
Which I got a peek off last stress test..
One grants influence, another grants glory.
Then you got a Golem Banker for several days and the Miniature Rytlock & Hero's Band (ring) until you accidentally delete them!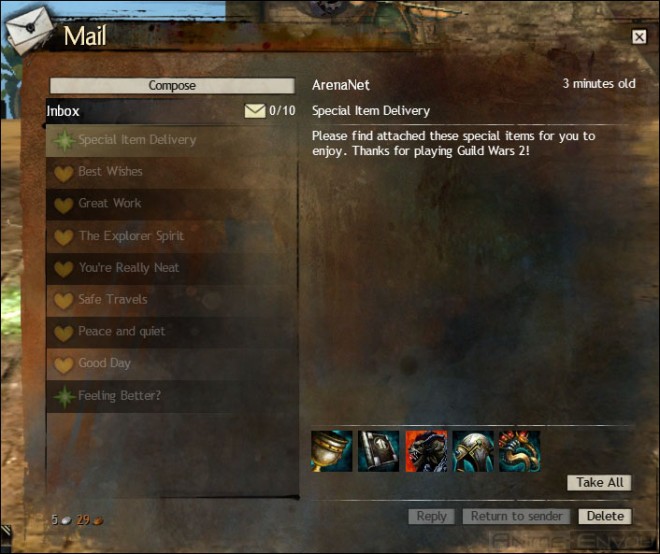 I'll see you all tomorrow during the headstart!
I'll be on the Aurora Glade server for the beginning, but will have to see how the people there are to find out if I'll hop elsewhere or not.