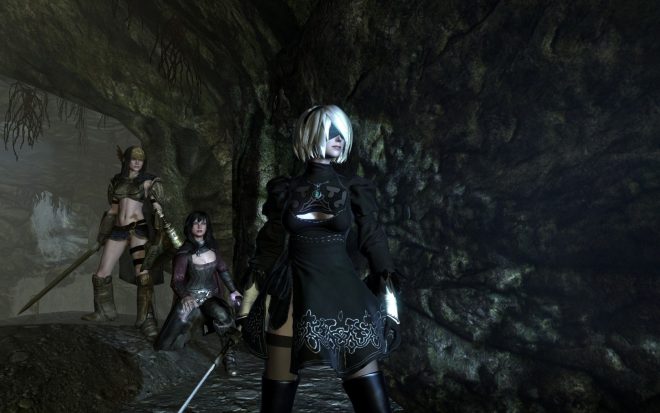 For 10 years I've been using the same PC, until it died end of last year.
Because I was using that PC I couldn't really play many games that I was interested in.
So now that I've got this self-built (So proud) one with specs that should last me a while, I could finally play things like Skyrim!
Since it was on sale with all the expansions (Legendary) when I happened to take a look, I finally bought it. Dutch edition didn't come with a map or anything though. That was disappointing.
And since installing I've kinda been playing it non-stop.
Sorry Liz, I failed you. And now Guild Wars 2 Path of Fire releases tomorrow (Still sad there was no physical prepurchase).
Read the rest of this entry »