Gin-chama presents, with her never ending cup of Tea (BECAUSE REAL MEN DRINK TEA–!! Wait, huh?)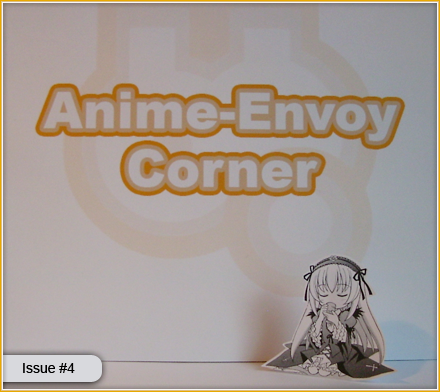 A new AEC with new merchandise! And this time it's a longer one, since it's the loot from.. *drums* Tsunacon! A new Anime Convention in Holland which was at the end of last month. Not only that, but Meister Kam also won the AMV contest there! (And received a questionable prize..)
We'll do this as things were obtained..
But first! Some pre-con stuff.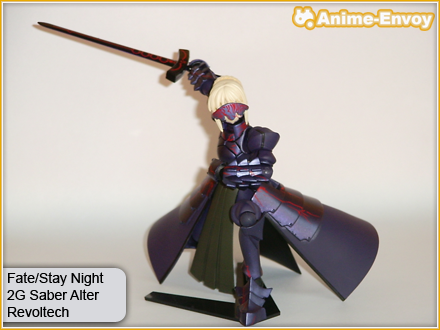 Revoltech Saber Alter!
In Meister's opinion, the more "awesome" version of Saber from the two in the Revoltech series. She is accompanied with Dark Excalibur, that Eye-thingy, which is swapable, and the normal Excalibur. Nicely painted (Better than Gurren Lagann.. D:), shame you can't rig the standee up her … for airborn poses like with the Revoltech mech's (ie. Gurren Lagann, EVA's etc). But thats understandable, she's huma– I mean, a corrupted Heroic Spirit.
Also these two Little Busters cuties ('cept for the xmas Ayu and Yuki's cat) and after many many years, Evangelion vol. 11.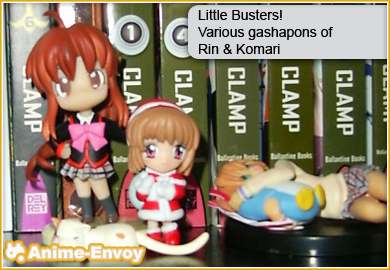 Now to the con stuff..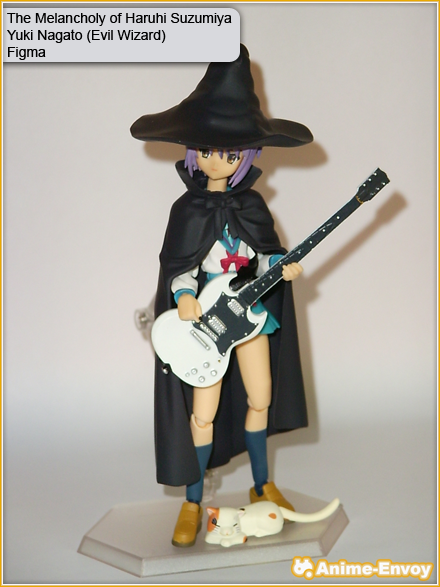 First purchase. Good too, since many people wanted to buy it. Meisters Friend bought the "Normal" Version. Least meister got a kittycat. And a witch. And a Guitar. Rock on :o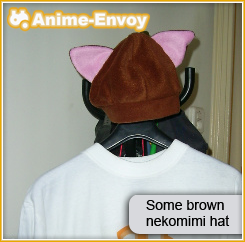 Meister also ran around wearing this hat after buying it. Hamtaro fangirls somehow wanted to steal it. They got banana's instead.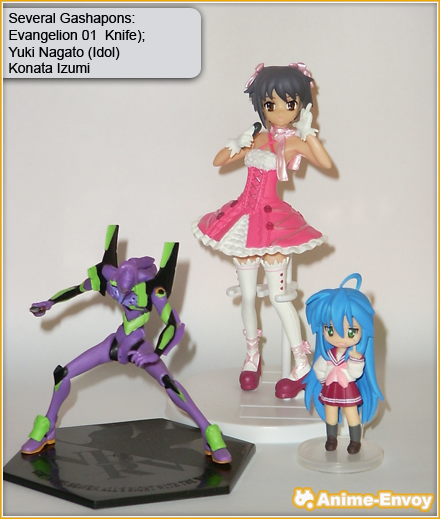 Various Gashapos that were obtained. Varying prices 5 – 10 euro. That EVA was expensive in my opinion. Would've rather gotten the version with the huge gun.
Meister also bought two .hack//Twilight Bracelet manga's. But those don't need a picture, ne?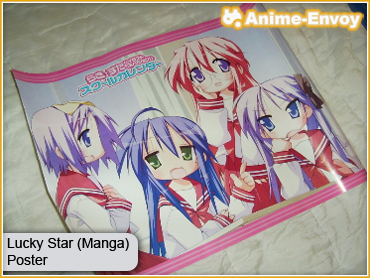 Next, a Lucky Star poster, manga version. It's big, cute and colorful. Kinda pink though. Meister bought this Haruhi wallet along with it for some reason..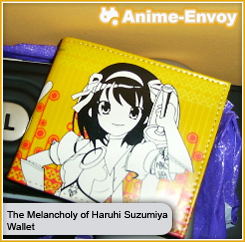 And later on this huge Tsubasa Chronicle wallscroll (Still packed in):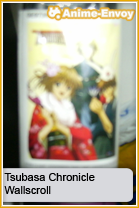 And even more later, more Tsubasa stuff.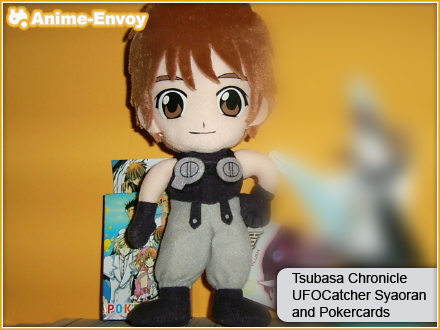 A funny Syaoran UFO Catcher plushie and a set of Poker cards from the series. Every card has some great artwork from the manga on them (Think Coverpages and the like). I doubt Meister will ever use them.
Finally, the prize of the AMV Contest (You can find Meister's AMV on Anivoy.com)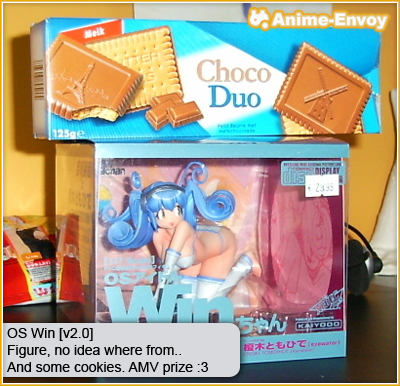 We are still clueless about the contents of the CD that came along with it.
End of this month, more lootings. Curse at thee, online shopping!!