Sorry for no comics since last Saturday, I couldn't upload anything till now as the FTP was doing weird (Or maybe my internet) :S
Tomorrow then the first comic to kick off the next chapter of Requiem for Sanity.
Sorry for the inconvenience!
Site-related news aside..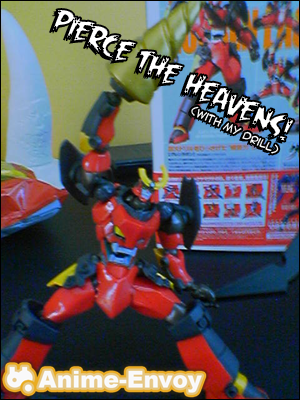 Blast that Scott! Him posting pictures of the Gurren Lagann he bought at the Gainax booth months ago made me order this one from Hobbylink Japan together with some other figures. Had to wait a long time for the restock though, but here he is nonetheless. May this drill pierce the heavens.