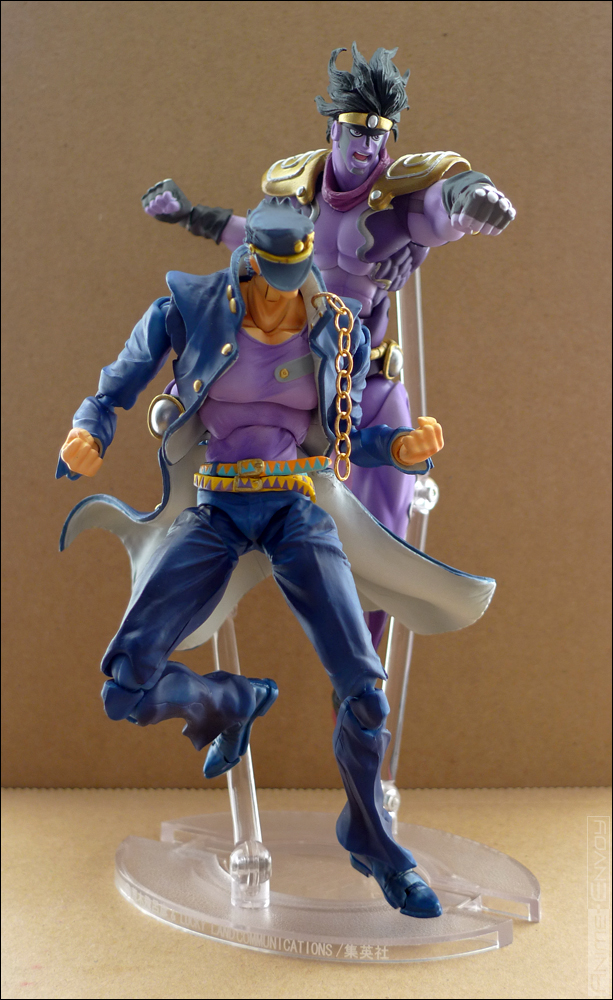 Got Star Platinum 3rd this week.
Wasn't much of a Jojo fan before to be honest. Took a look at a random chapter and figured it wasn't my thing.
Forgot which part it was, maybe it was just a bad chapter. Been a while ago.
The anime got me back into it.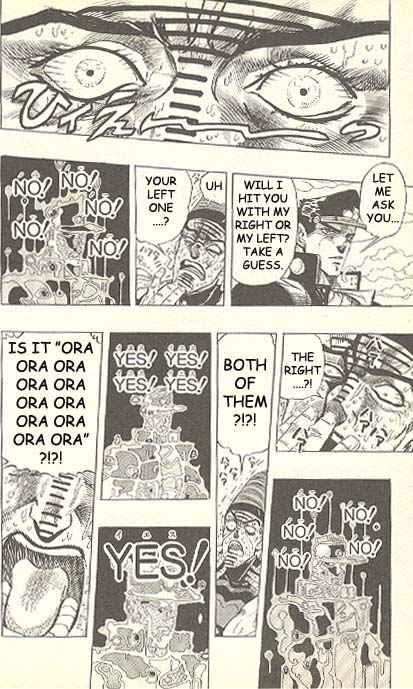 So I enjoyed the TV anime of Part I and II a lot and I got SAS Joseph and Caesar because of it.
Not any glaring issues with those two, except Joseph having a blue stain on his arm and floppy legs.
Jotaro's design however always appealed to me, so I got him before checking out Part III fully.
I only knew the char designs, stand concept, the above page and of Dio, thanks to a WRYYYY-obsessed classmate I had back in school…
Picked up a Star Platinum 3rd (Would've rather had 2nd, the blue one, but 10k+ yen.. ouch) to have a "pair".
His paint quality was.. Disappointing.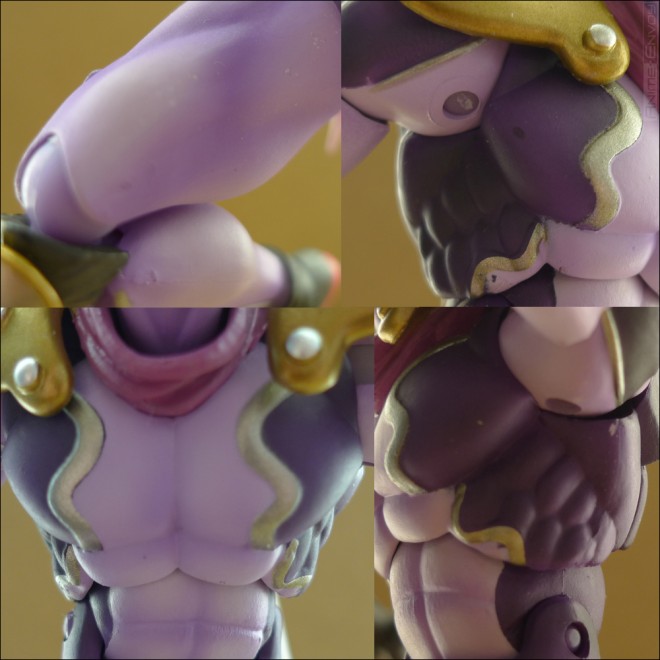 So anyways, when he arrived I started reading Part III and I thoroughly enjoyed myself.
Being pretty late to older shows (Only finished Hokuto no Ken last year, for example) and it's nice that it survived the passage of time and is still entertaining (No nostalgia goggles in the way).
Will probably read the other parts later.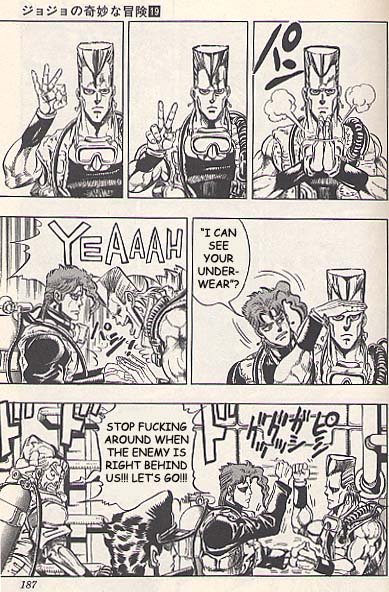 I have Dio on order and will grab The World. Then quit with SAS for the time being.
Maybe grab the pillarmen when I have some spending money again and/or Silver Chariot, who also appeals to me.
Can't decide which version though.