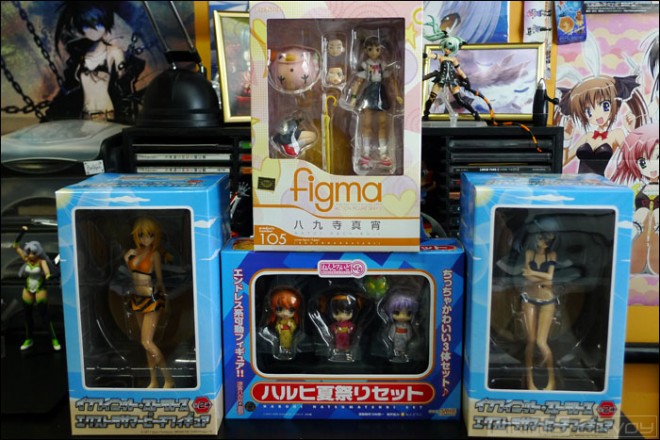 Two packages today, with custom fees. Guy didn't have change, so I lost 60 cts of the €20 I paid him.
I could've bought a snack from that change! Oh, and a whole new figure with those ridiculous charges.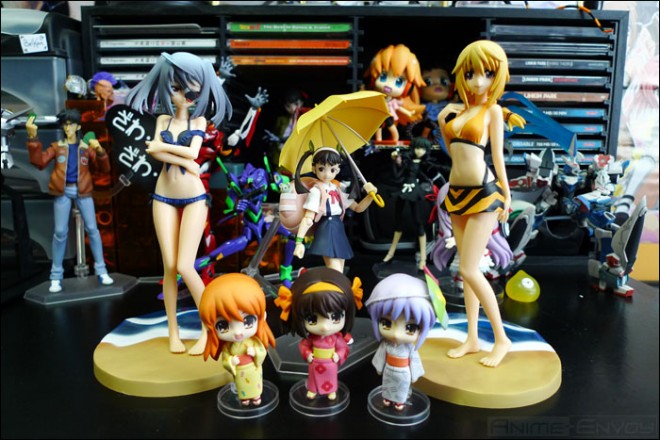 Today's boxes:
– SEGA Prize Figures Charlotte & Laura from Infinite Stratos
– Nendoroid Petit Mikuru/Haruhi/Yuki from the Melancholy of Haruhi Suzumiya
– And Fima Hachikuji Mayoi from Bakemonogatari.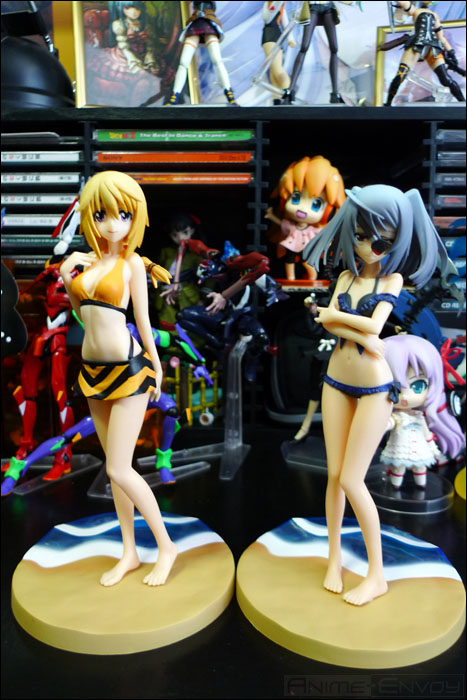 Quality of the prize figures are SEGA being SEGA.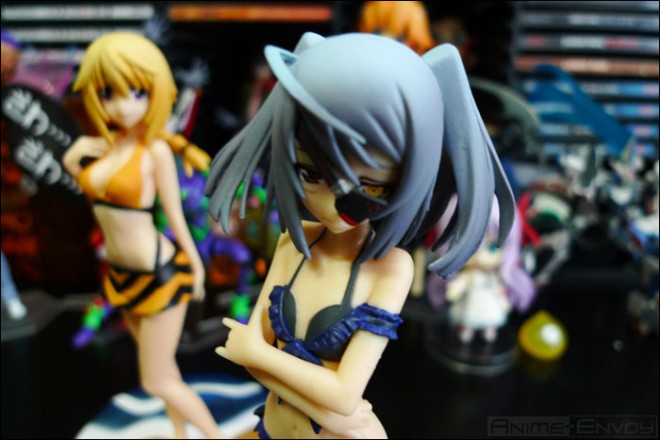 And here I thought the eyepatch was stuck on her face.
Well, it's loosely there. Only one side is stuck afaik.
Her yellow eye is so pretty.
(It stays stuck if you push it behind her strand of her, don't worry folks)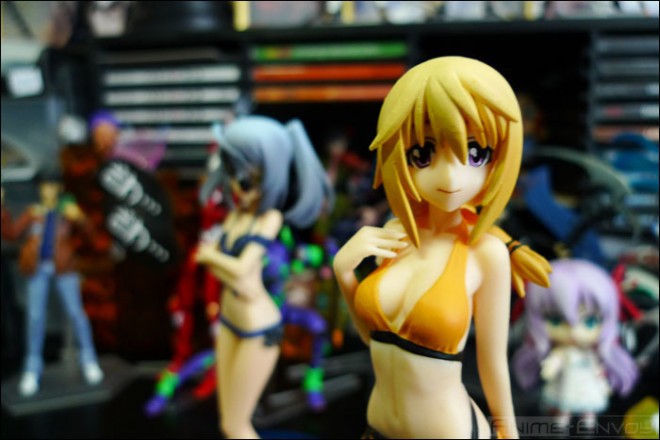 No comment on Charlotte.
Just SEGA being SEGA.
I like how the water on the bases is transparent though.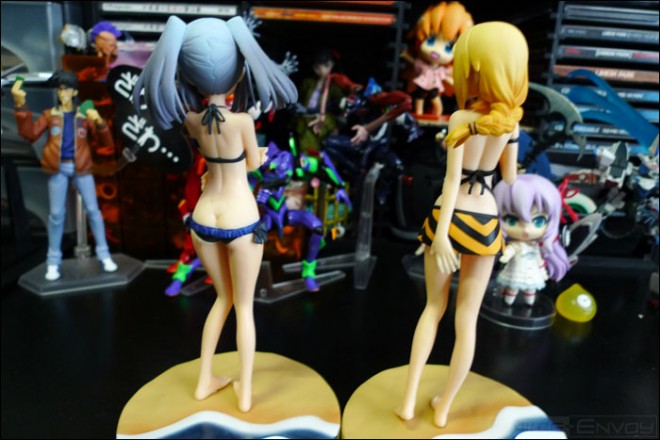 At least Laura has Dat Asscrack.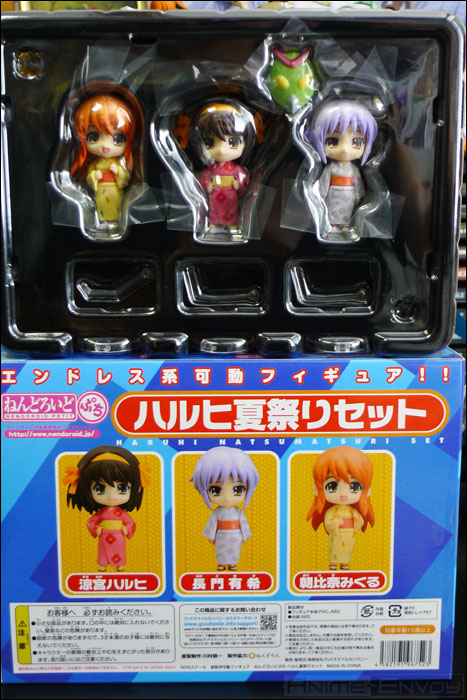 No surprise goodies like with AB Petit set #2 (The angel wings).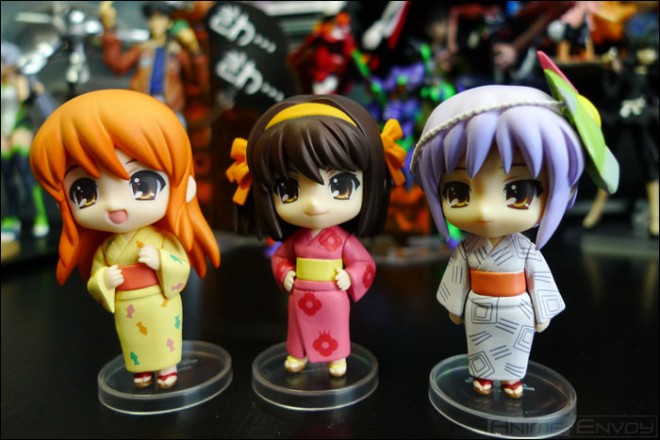 Honestly, I just got them all for headswap potential.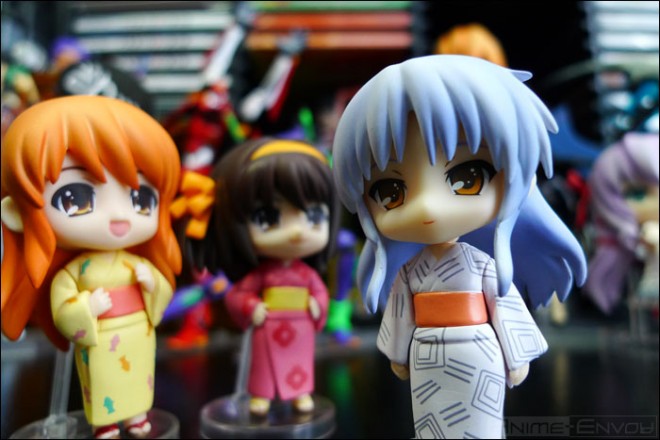 And so I did. MY KANADE IS SO CUUUUUUUUUUUUUUUUUUUTE !!!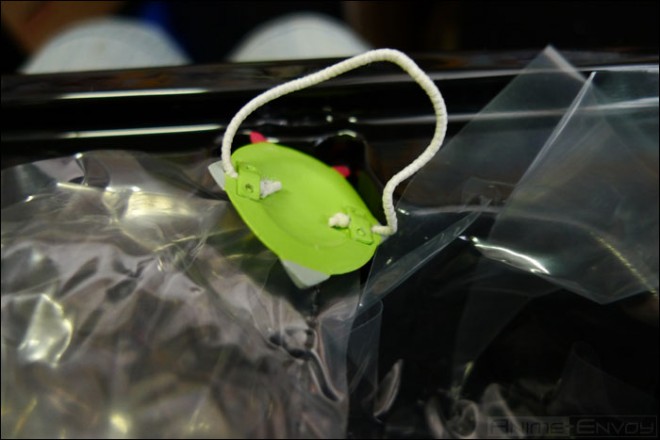 Mask has an elastic string attached to it.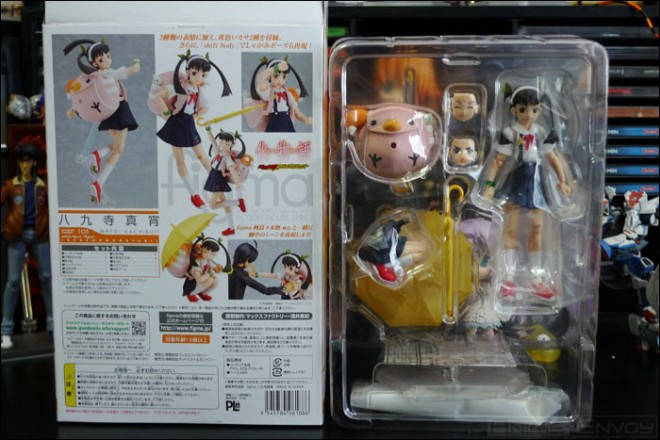 Figma Mayoi has a nice arsenal of accessories.
Remember, Nadeko preorders are up! Secured mine already.
Fuwa Fuwari, Fuwa Fuwaru~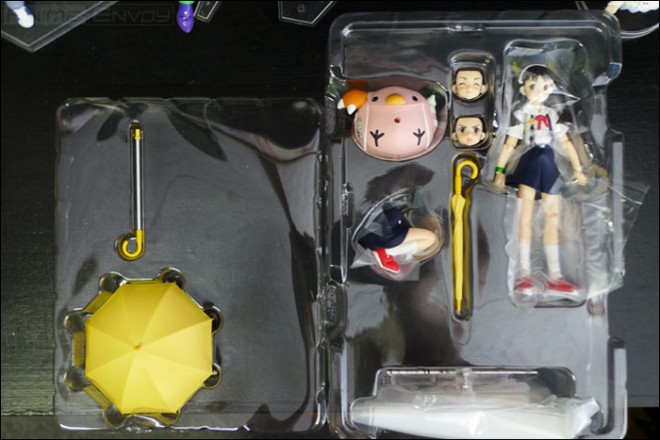 Two trays for all her stuff. Open umbrella hogs all of #2.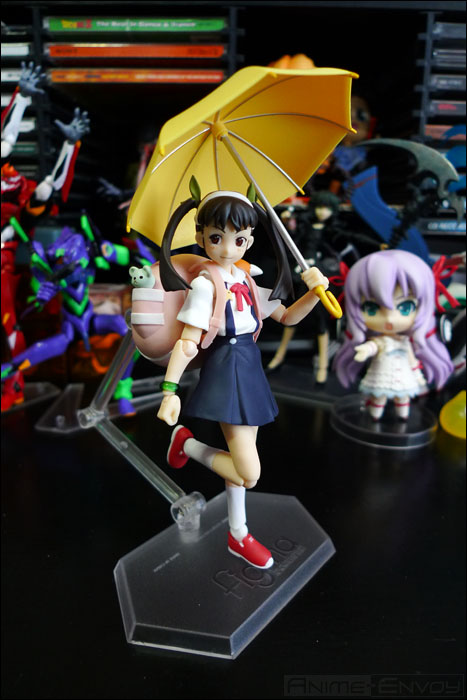 I envisioned a nightmare when I discovered you had to rip her arms off to put the bag on (Bad experience still haunts me), but her right arm surprisingly slid off smoothly without any struggle.
Didn't give a go at the other, as you can put the bag on with only 1 arm attached.
Her hand tends to flop around due the weight of the umbrella though.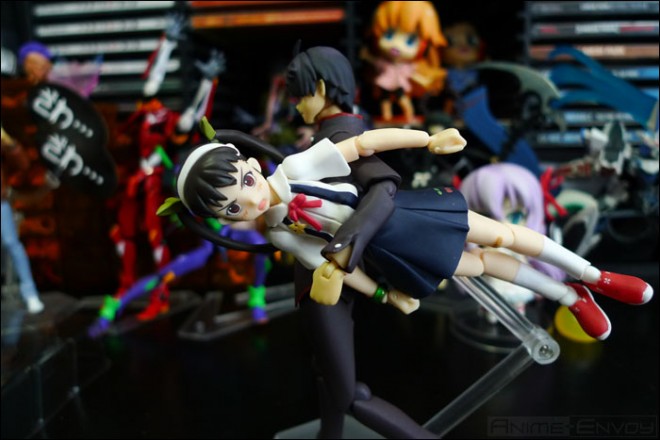 Araragi-kun must take her home for this and that. RUN, MAYOI! RUN!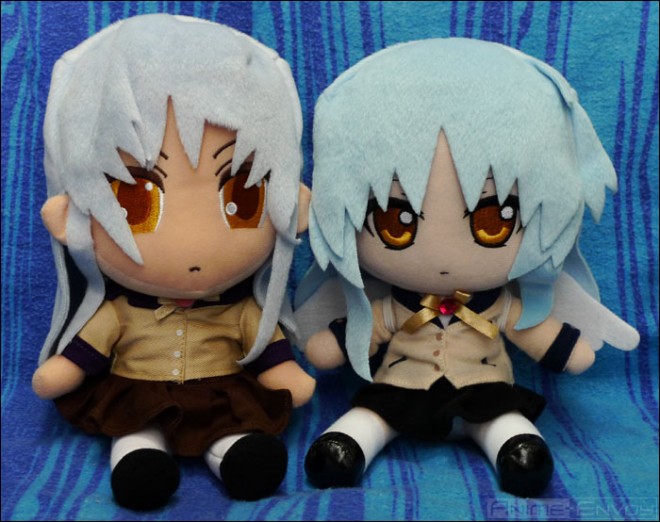 Let's end with the two Kanade plushes I have now.
I think Gift (Right) is the clear winner.
Still no photos from the AB Cosplay photoshoot.
Evolving into Slowbro..
Also thinking of giving the layout a slight edit.
This tiny font isn't working well with everything..