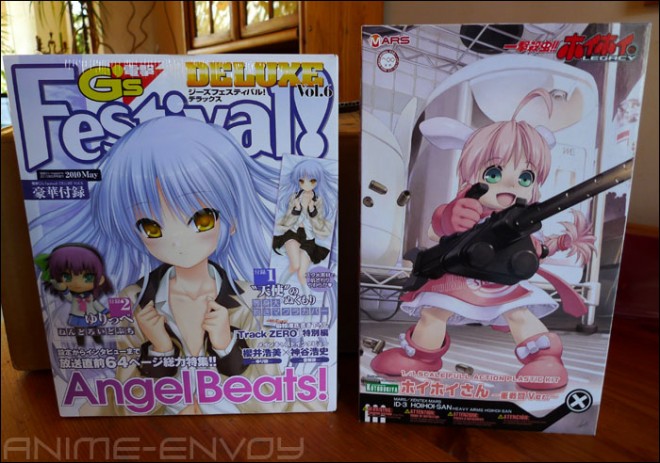 Dengeki G's Festival! Deluxe (And crazy HoiHoi-san) arrived today!And surprisingly, without taxes!
Hooray!
We'll focus on HoiHoi another time, since I don't have the stamina to put her together now.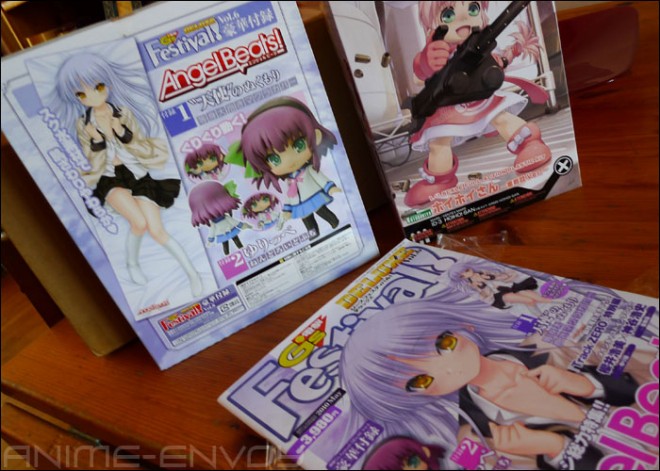 Do not be deceived by the thickness of Dengeki!
The actual magazine is on the back of the box (Now flat on the table)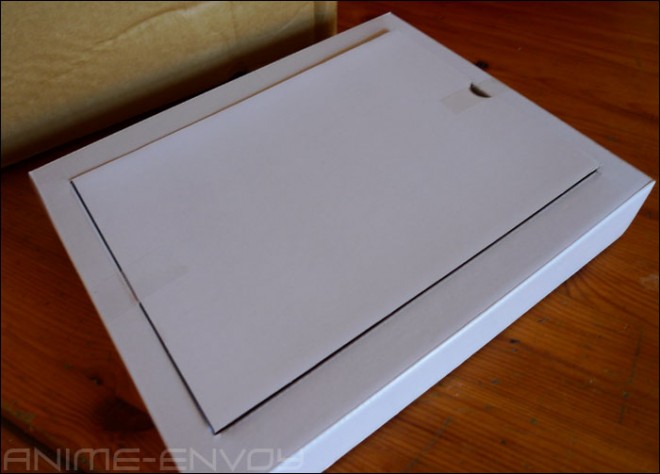 And what is inside this mysterious box, you may ask?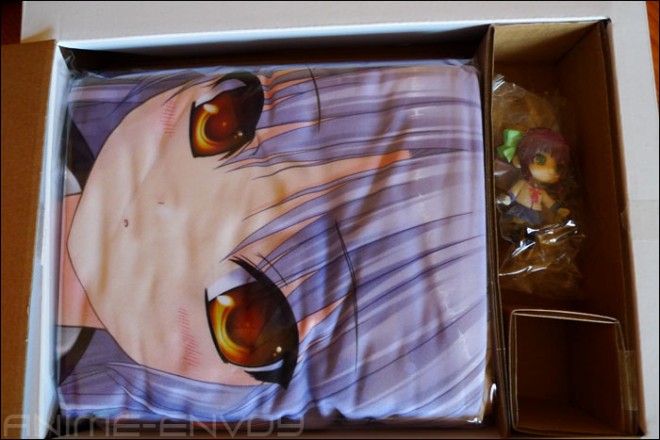 Nendoroid Petit Yurippe and my first Dakimakura(cover) with Tenshi on it!
Heck, I don't even own the pillow for these D:
Damn, Tenshi's so cute. I don't care what you say, Kuudere's are great.
Sadly, since it's quite a mess around here, I will not unpack the Dakimakura.
Don't want to get it turned black with dust and unwashable stains within a day (And stop thinking dirty, I know you did!).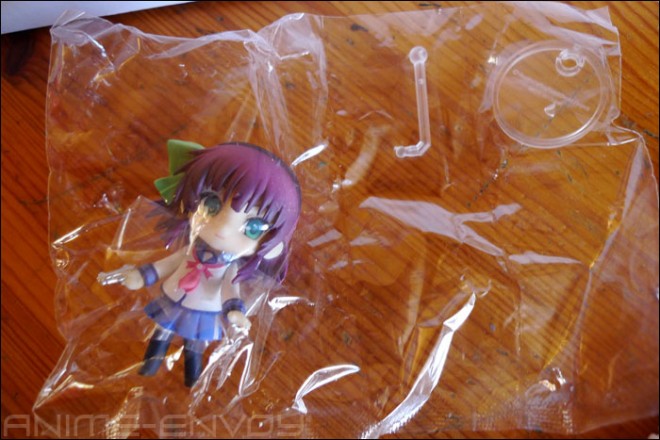 So, here's Yuri in her plastic cell…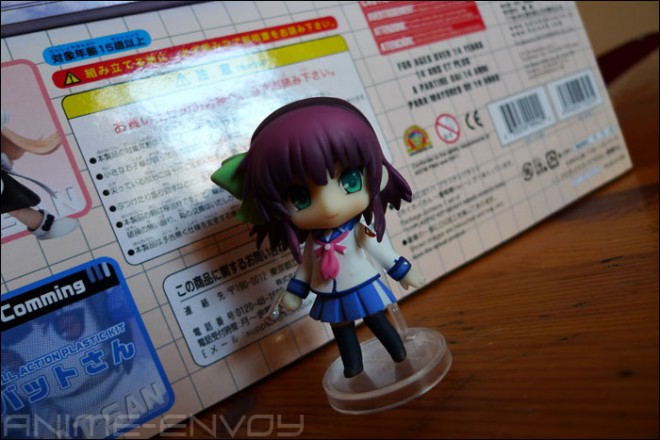 And now, she's freed!
If you were expecting the hat with her, I'll inform you about that later on.
She's got what you expect from a petit.
Arms rotate, head's on with a ball and she can do the twist (I think it was called that?).
Haven't tried to move her hands yet. They seem stuck.. But I think they're rotate-able as well.. Not taking any risks now.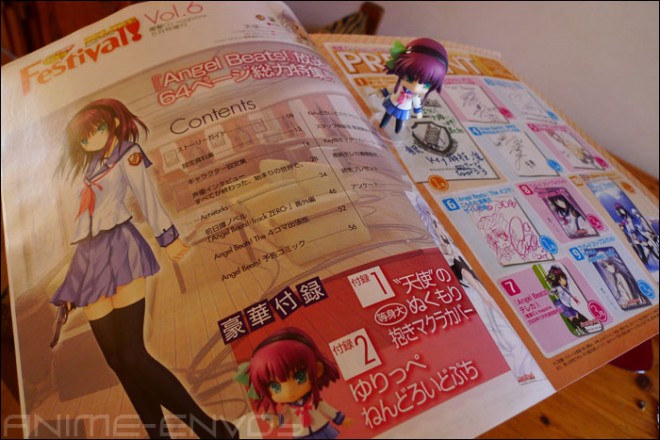 Now, the magazine!
Someone mentioned last time they wanted to see the insides of another mag I had.
So let's do it this time.
99%, if not all, is filled with Angel Beats.
1% would be their Seiyu pages, but I guess thats AB! as well.
Why haven't you bought it yet!?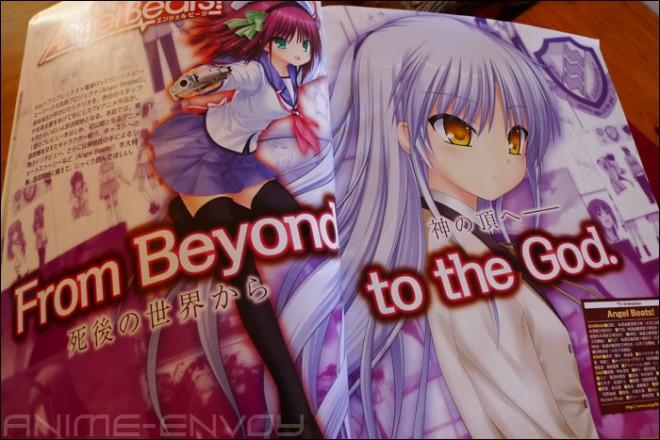 I really like Na-Ga's drawings with Little Busters and Angel Beats too.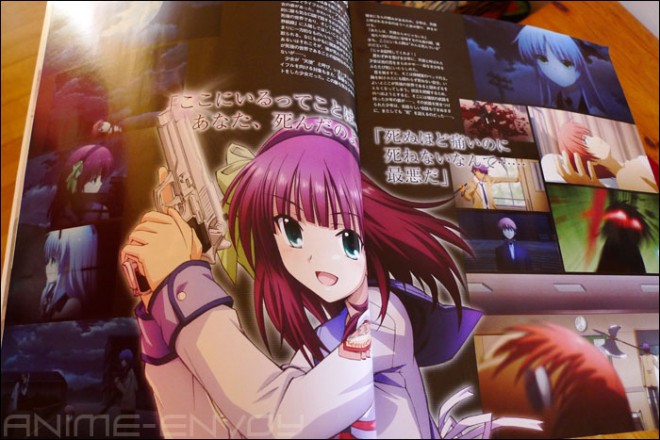 It goes a bit more into the anime. Sadly, I can't read a thing of it.
If anyone wants to give a go, go for it.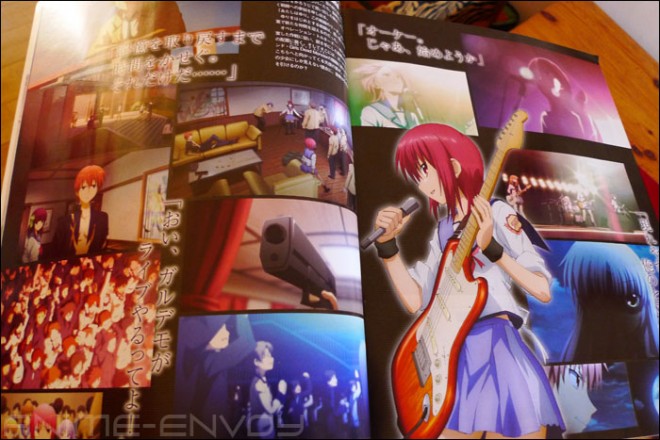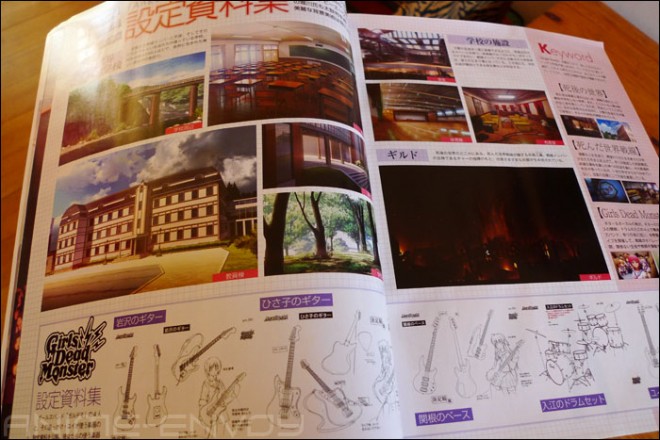 Some background designs.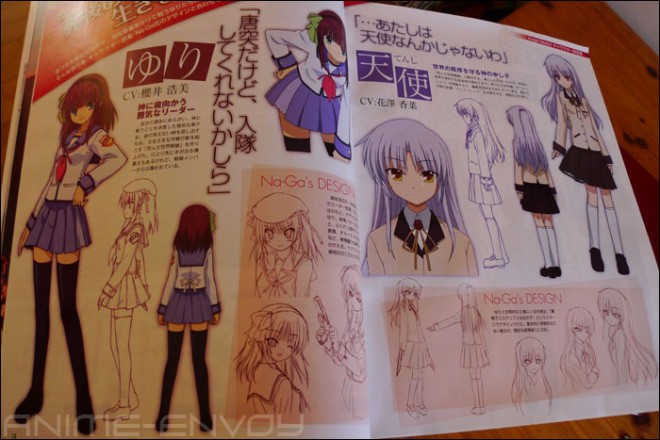 The main chunk are the character designs.. Of (I think) every single one of them!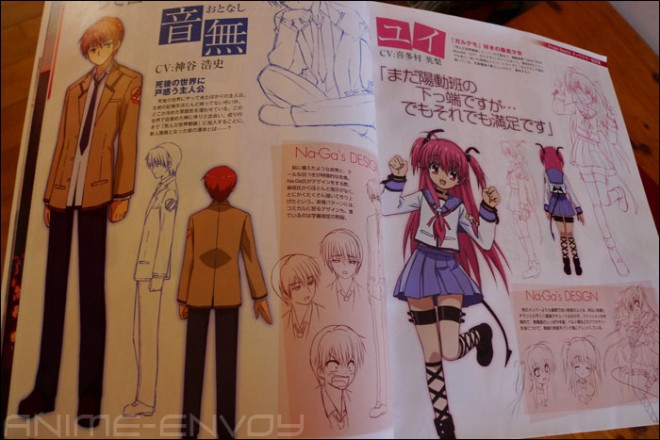 EVEN THE JANITOR!
Then we get a lot of great work which would do wonders on my wall or desktop.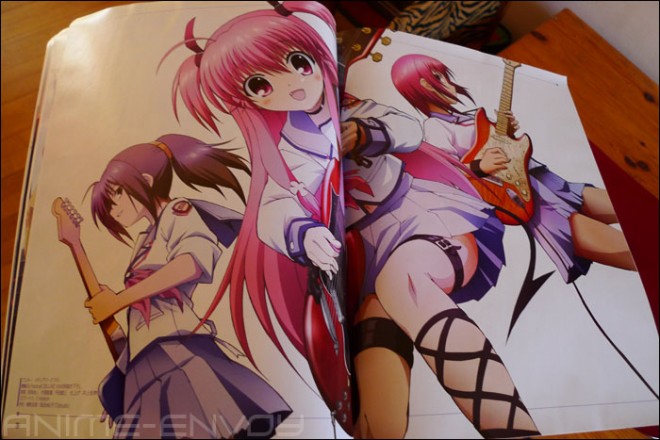 Guess I'll have to wait for some high res scans..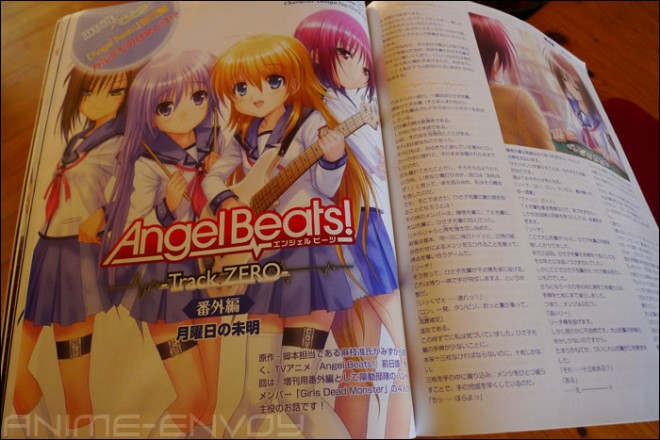 Then there's this Track Zero.
I don't know what it is. The album they're releasing?
Maybe a VN? OR MAHJONG!? Oh, language barrier.. Stop torturing me.
Edit: Seems it's a novel. For more, check it out.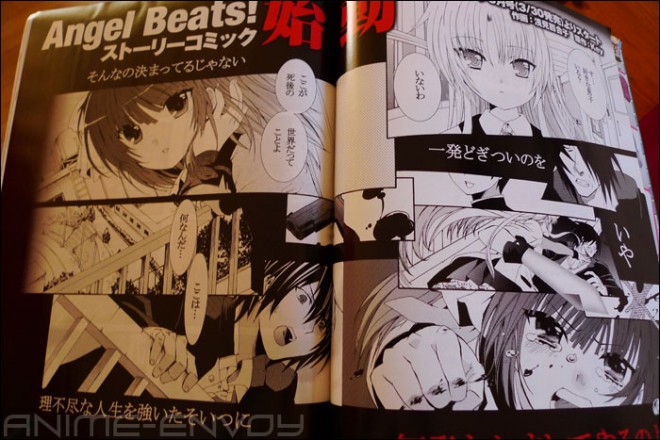 Was also a veerrryyy short manga. This, basically.
I imagine it's a preview for a running one though.
Now, back to petits!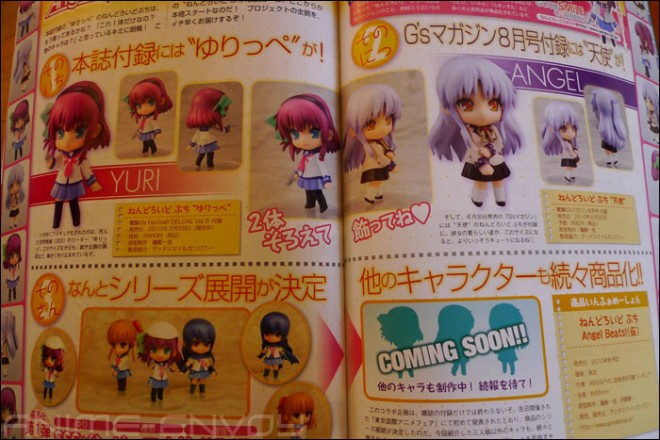 Yurippe was in this magazine. Tenshi will be in Dengeki G's June Issue iirc.
Then we got 3 more revealed here!
Yurippe with hat and 2 other members of the SSS.
Huh? Why do I remember seeing a pic of Petit Tenshi with her swordhand?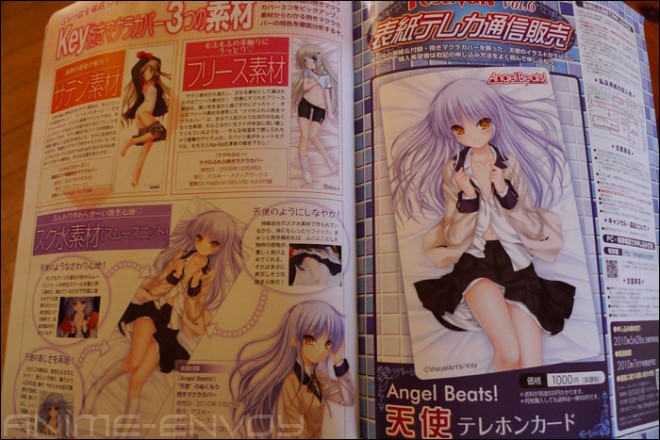 And on the final pages, there's this how to use Tenshi or something..
Don't want to think too much about that.
Also shots of the Noumi ones from previous issue's.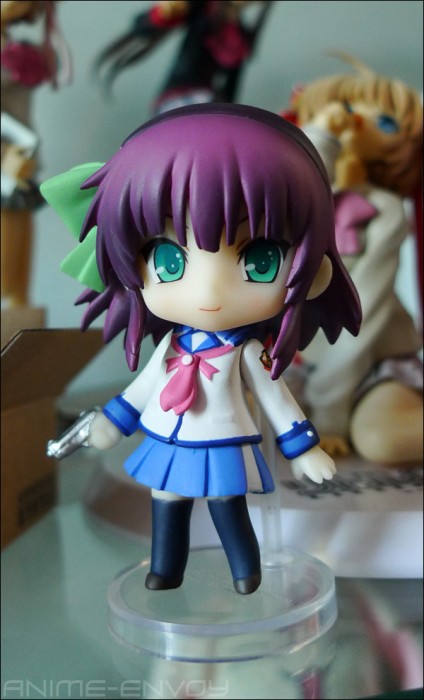 Aaaaaand here's a shot of Yurippe in some better lighting.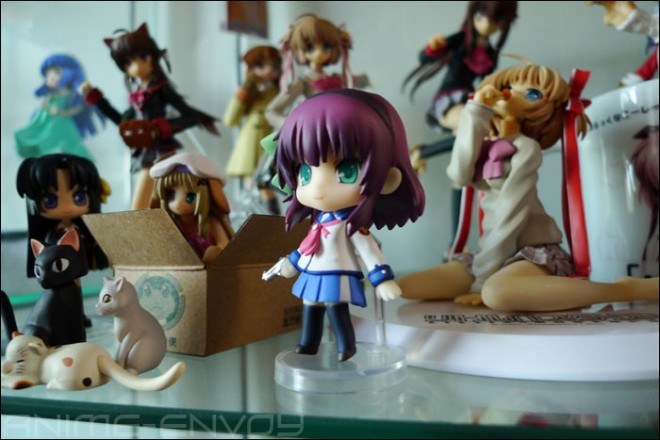 In my display case.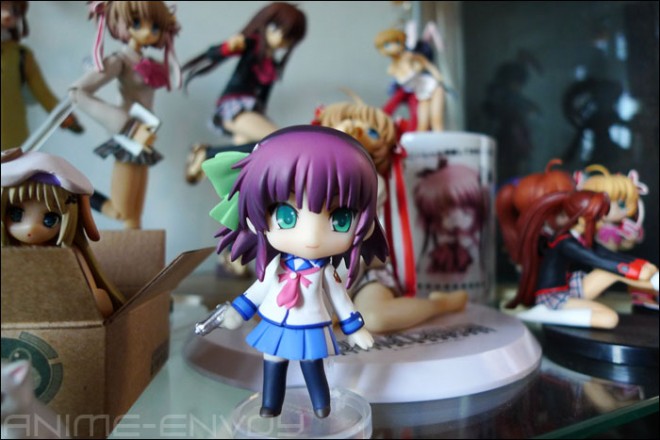 Filled with other Key figs.
I'm camping the stores for the Petit Tenshi mag as we speak.