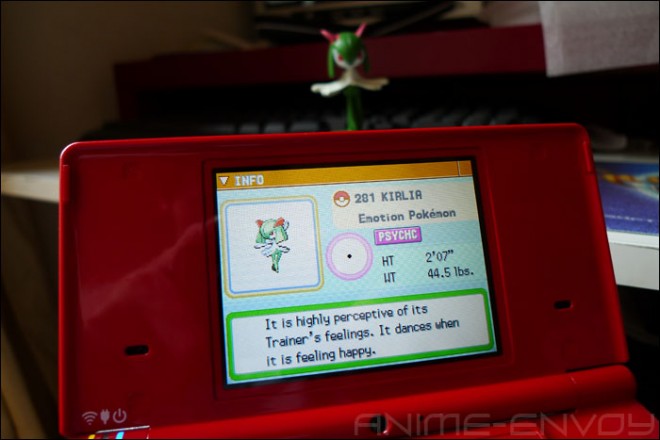 Pokémon HeartGold and SoulSilver are now officially released in Europe!
I picked up my HeartGold version yesterday during my break.. in a personal heatwave.. And decided to play it this morning.
Though I already had a bad feeling about all this when the alarm went off int hat store..So I packed out my bag at work and here's the loot: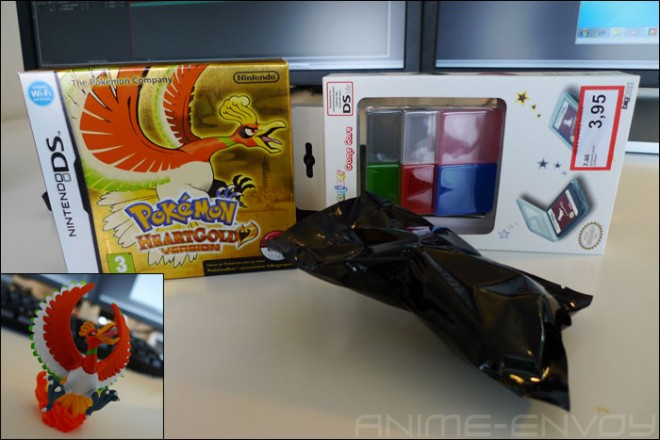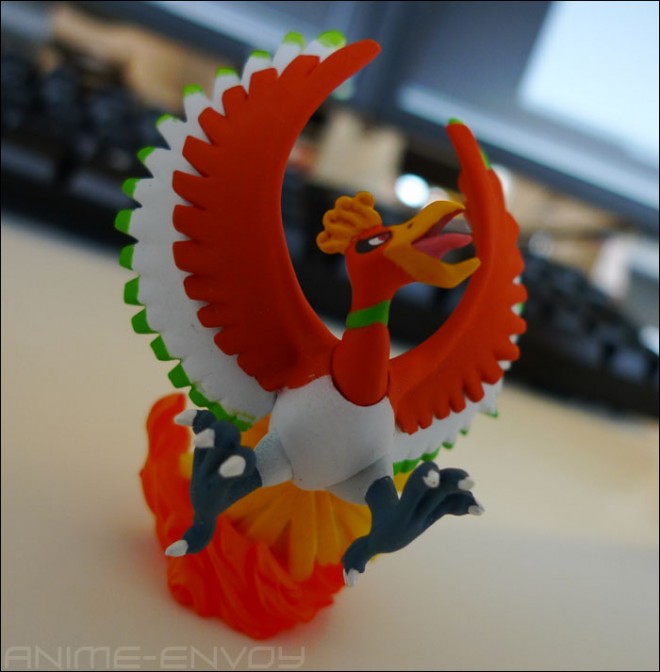 I did mention that bad omen, right?
Well I decided to start HeartGold this morning, and behold..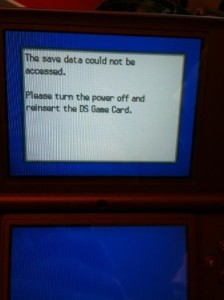 THIS CRUEL CREATURE APPEARED BEFORE ME!!! (Pic courtesy of GoNintendo/InsideGamer)
I immediately used my Google-fu and it seems several shipments in the Netherlands and Belgium have this problem on HeartGold cartridges. No news about SoulSilver ones so far.
I called the store and they already had their load of complains. Returned the game, got my money back.
And bought it elsewhere after reserving there to stay safe.
AND IT WORKED!
Heck, I even got the Lugia figure. All thats left is Arceus~
Now to continue my Johto adventure after lunch. And hope the game doesn't Bluescreen on me again.