Wow, those Drossels sold out fast :o
Grats to the lucky ones who got them in time.
Few weeks ago I made a deal with someone to order the Umineko Novel together, to save shipping costs.
And at last, my copy is here!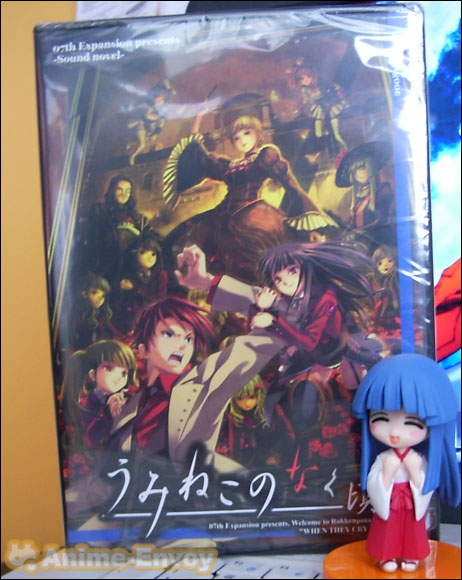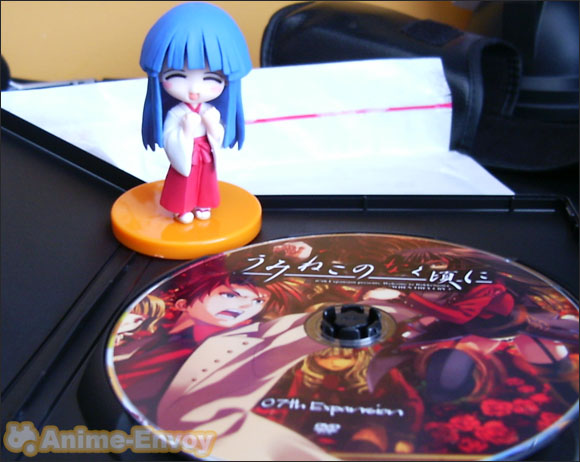 You can see how happy Rika is. Nipa~
It's a great novel. Haven't read Higurashi yet, as I'm waiting for the Mangagamer release in Q4 of this year.
Here are some screenshots with the Ryukishi-approved English Translation of Witch-Hunt. It's so endorsed, they have a mention in EP4.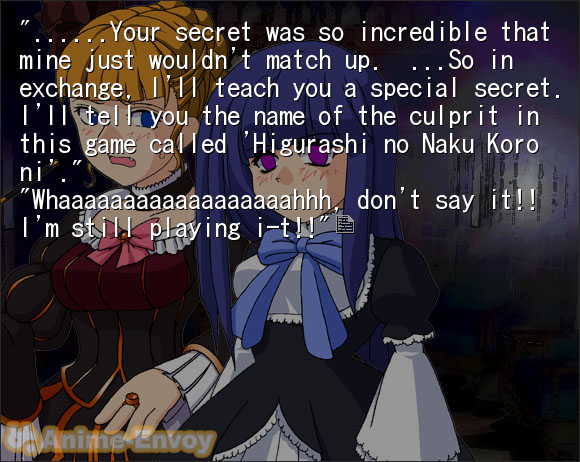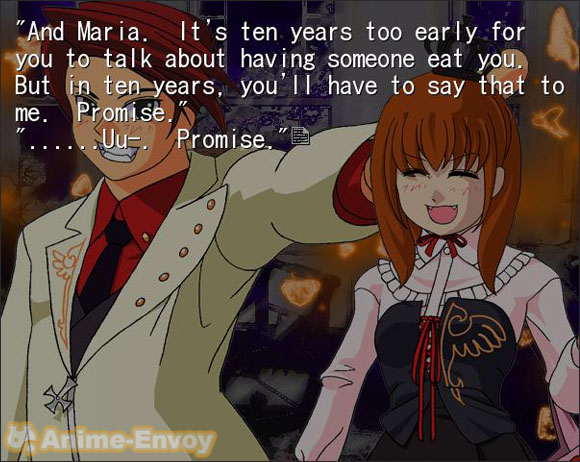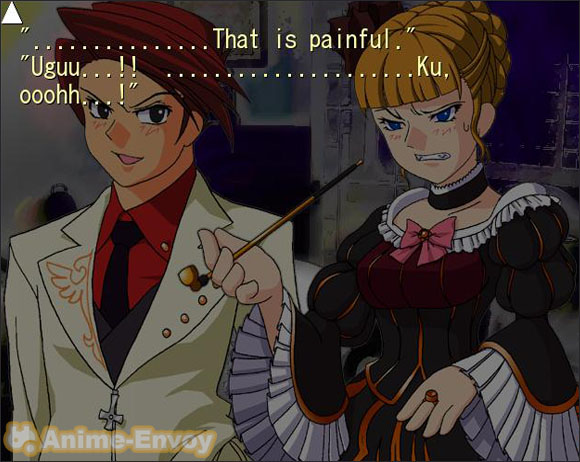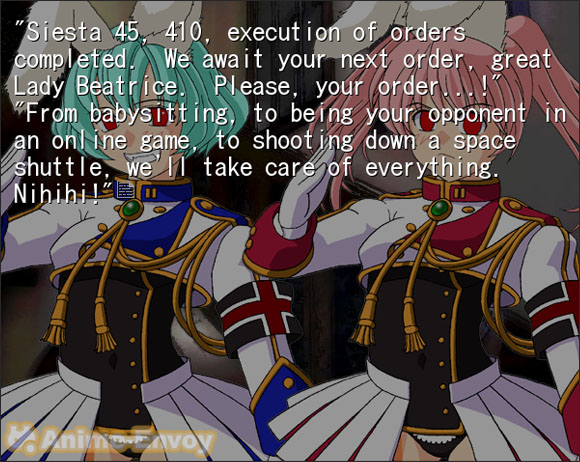 Get your copy today!