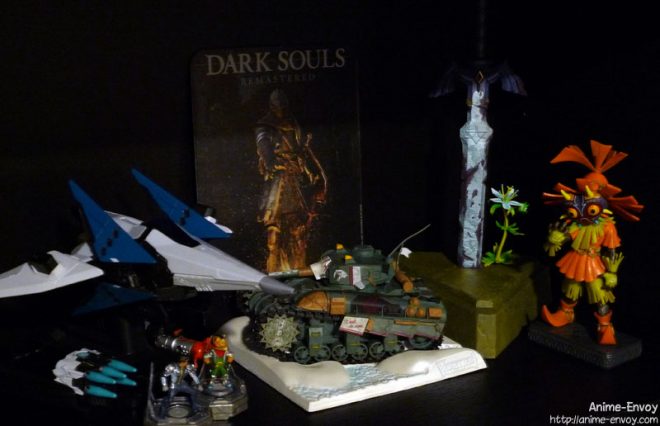 ..for lack of having a better title in mind. And I just like the word.
About those comic dates…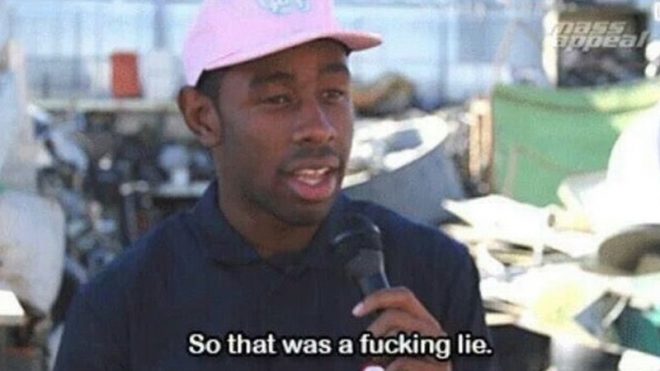 Though for once I couldn't help it.
Almost everything went wrong with that renovation and now finally the end is in sight.
Just the curtains left (and hanging up some wallscrolls/posters I'm too nervous about). Re-aligning the doors of the new bookcase too, but we need a different screwdriver for that apparently.
I can start unpacking those figures now. Planning to do the scales and a few others today, but we'll see.
At least, the table is now free… But no promises on figure comics.
---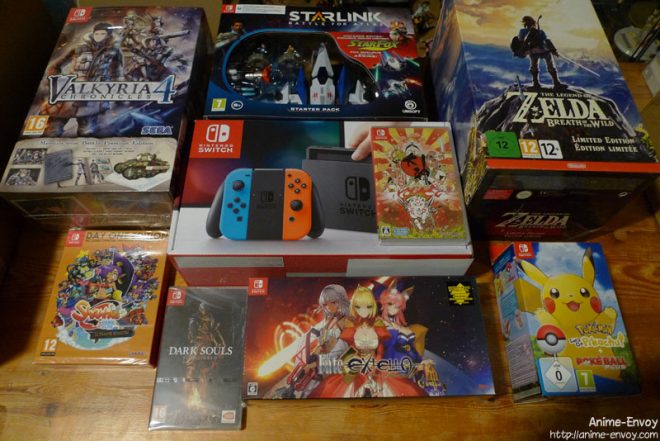 So my Nintendo Switch Online Trial ran out.. ~10 mins ago as I'm typing this.
I did start with a Splatfest weekend and did a bunch of Turfwar and Salmon run on Splatoon 2 the days after, but haven't really played much online these last lingering days (Though I expected it to end on Sunday, but surprise! 2 Extra days while I work).
One big reason being that the WiFi was pretty weak in my room, and dragging the dock to the living room back and forth is kinda annoying.
The living room TV's also taken in the evening, so there's that too.
So I ended up ordering an Ethernet adapter and a Pro Controller (€10 discount~), which should arrive tomorrow. Guess the only way to test if the thing actually works is through patching the games I haven't loaded in yet now, since I can't test in Online Battles :V
Surprisingly, I don't really mind it much right now.
I've got quite a backlog of games (and so little time thanks to not being a NEET anymore), and the Online modes are pretty few.
I just got two other Switch games in the mail, so I'll list what I got:
Dark Souls Remastered – Online Invasions/Co-op/messages
Fate/Extella: The Umbral Star
Gal*Gun 2 (..every guy needs a copy)
Hyrule Warriors: Definitive Edition
LEGO City Undercover
Okami Zekkeiban HD
Pokémon Let's Go! Pikachu – Online Battles/Trading
Shantae Half-Genie Hero
Splatoon 2 – Online Battles/Co-op
Starlink: Battle for Atlas
The Legend of Zelda: Breath of the Wild
The World Ends With You
Valkyria Chronicles 4
(Don't get me started on the N64 and PC backlogs. Oh Witcher III and Oblivion, will I ever get past the beginning?)
..counting in Super Smash Bros Ultimate that'll release this Friday, that's just 4 games with Online stuff. And whether they actually matter or not is debatable for all but Splatoon I suppose.
So I'm pretty comfy offline-wise. I might see if I can temp-join a relative's family plan for the Newyears Splatfest, and then maybe sub myself after that.
I know it's "just" €20 and I can actually afford it, but I honestly don't see myself playing online that much.
Might be because of the current WiFi situation and trying to get the most out of the trial (and failing), but I'm not jumping on my Switch the moment I get home from work. Hopefully the Ethernet adapter will fix that if I'm in a Splatoon/Smash mood.
But seriously, the Switch has given me more stress than any other gaming device.
Last night a N64 box protector fell over on it and left a *tiny* scratch on the side of the dock, only noticeable in certain light.
But I know it's there. I hate my OCD and wish I could give less of a fuck about some things.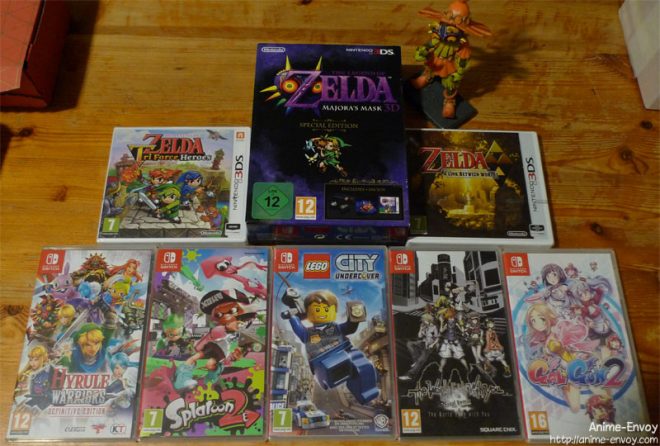 ---
Boy, is December gonna be busy.
I got ~2 weeks of vacation at the end, and GW2's daily Wintersday grind and playing on the Switch will probably fill most of that.
A long deserved break… for my feet. Cursed crooked roads on the way to work…
I'll try to get a comic in there somewhere, but no more promises.
I got a notebook at work that I've been scribbling drafts in, but when I get home I'm too tired.
Being an adult sucks.