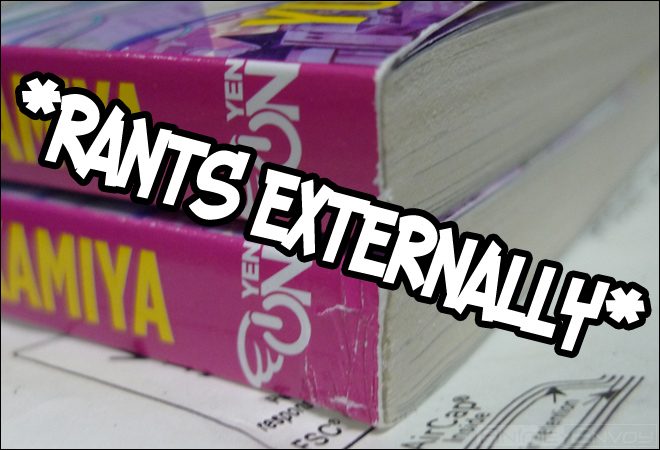 I've been ordering lightnovels lately. My first batch arrived in perfect condition, my 2nd batch.. Not so much.
One volume had nasty creases on the cover (caused pre-packing), and they did send a replacement for it (Thanks!). Unfortunately.. These accursed aggressive postmen have to ruin everything.
Though I don't understand why they shipped it in bubble envelope again either (last one was in cardboard).
Now I got one book with a damaged cover but nice spine, and another with a damaged spine but nice cover.
I'm just miffed and wish I could photoshop these two books together IRL.
It's that I don't do the "1 for reading, 1 for collecting and 1 for backup" thing with books, because getting these in pristine condition here is close to impossible through the mail. That first batch was a miracle.