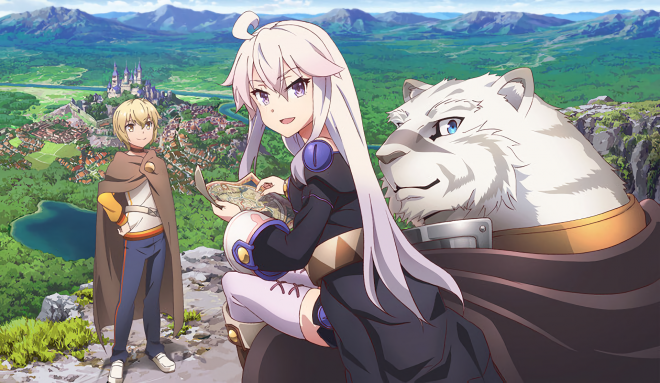 Most shows (being 1 cour) are already nearing their end, so let's look over them.
Post might contain spoilers and still excluding Sequels/Related/etc.
Busou Shoujo Machiavellianism
Well it ended up being an entertaining show. MC wasn't as much as an asshole as he was portrayed as.
The swooning still went too fast imo, but if you only get 12 episodes, wa'cha gonna do?
Eromanga-sensei
It caught up with the manga translation at least, so there's new content for me to watch.
Loved the Kuroneko cameo during the "fireworks episode".
Still weird they're showing off Saigiri all over the place, yet cut out a lot of innuendo with Megumi.
I'm sensing preference.. She's still way better than Kirino though.
Renai Boukun
Pretty much the same as my initial reaction.
Can't decide whether I prefer Demon Guri's design over Angel Guri.
Rokudenashi Majutsu Koushi to Akashic Records
It's eh… "Eh"?
After the character arcs they're now starting with the main plot I guess, but with 1 episode left..
There'll be a Season 2 or BUY THE NOVEL.
On that note, know which shows need S2s that ended on the latter? No Game No Life, C3 – Cube x Cursed x Curious.. Reboot Yumekui Merry.
Though I've been buying the NGNL novels recently and I read there's a movie coming out (Based on one of the later books which takes place before the main story, so pretty much a NGNL Zero) and the Merry manga's going strong.. The C3 novels are finished but no new anime in sight. Boo~
Was Baka Test ever actually finished? Pick everything back up, Silver Link. I like your psuedo-SHAFTness.
Sakura Quest
Yeah, still watching it. Though the actual topic doesn't interest me at all (Town Culture).
Sin: Nanatsu no Taizai
I was right on the money and lost all interest after episode.. 4 or 5?
Maybe I'll finish it when I'm bored. Weird huh? Dropping a show showing tits. Well, censored tits.
Heck, I even picked up Hinako Note and that was more interesting.
And its main joke is the girl Scarecrow-posing whenever she's nervous. What the heck.
Zero kara Hajimeru Mahou no Sho
Still the best of the season, though it got a bit boring when Zero and Mercenary were separated.
Their banter really kept the show going for me.
On a completely different note, I watched Titan Maximum over the week.
Why you cancel this, Adult Swim?
..any news about Part 6 JoJo or something?