Today I got my english Angel Beats! Re:Edit trial deck in the mail.
I guess I used up my luck last trial deck (AB+Kudwafter), as this time no Hanazawa-signed card.
At least there were 2 foils in it. The winter one being especially adorable (AND 10000!!!!!).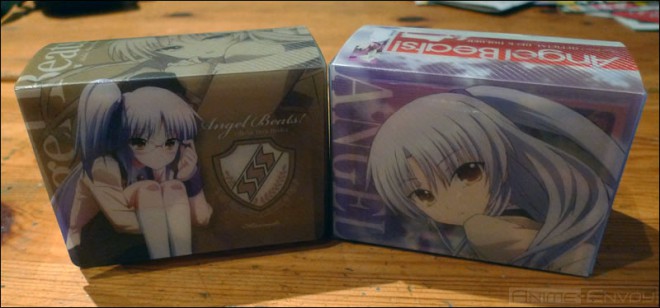 First rewind a bit, here are the cards from the japanese Angel Beats! + Kudwafter trial deck I got in 2010.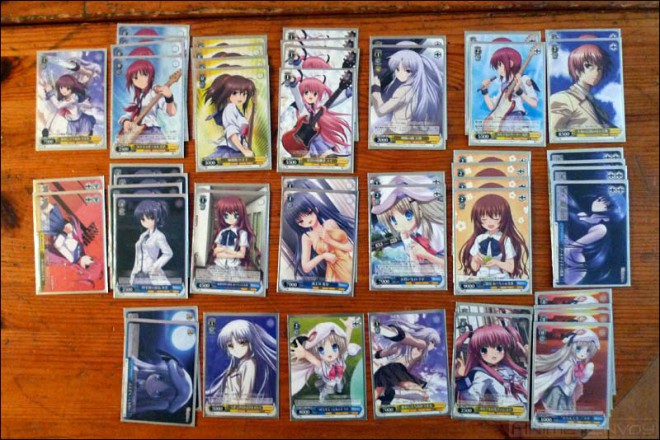 Have to grab an old picture I made (somehow forgot during the new photoshoot), but this one had the Hanazawa card~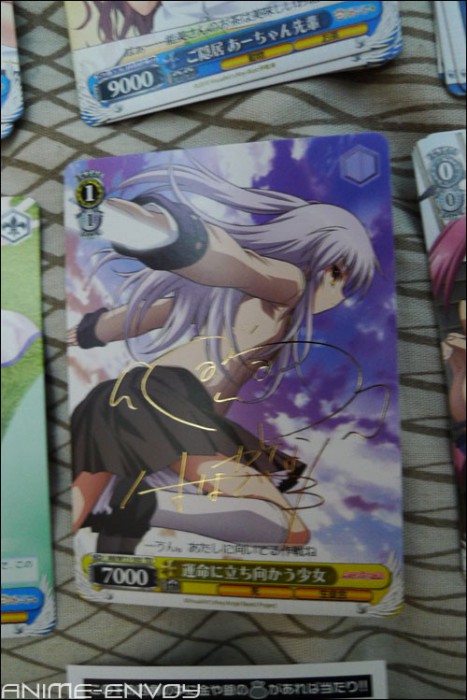 Now the english Angel Beats! Re:Edit trial deck cards: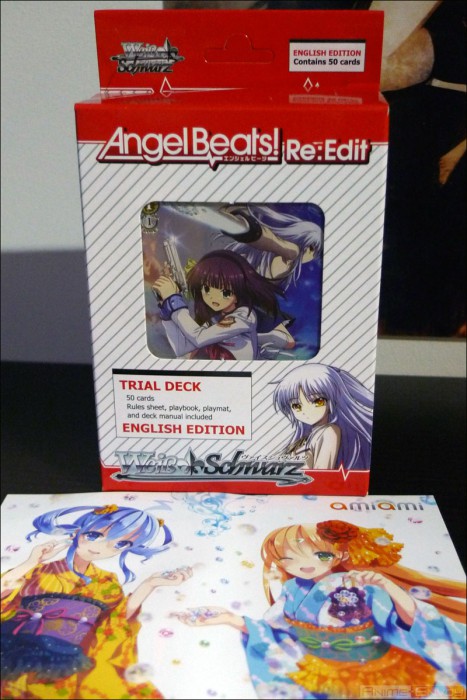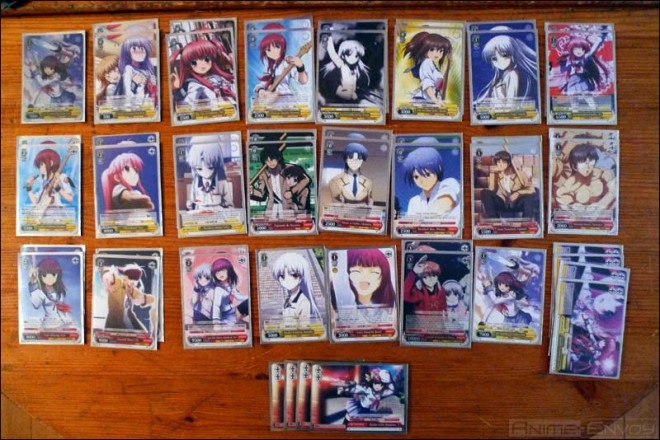 Only noticed after that the Yuri/Kanade card is on there twice.. The first one is the foil one. The Yuzuru/Kanade foil one has a non-foil under it.
Let's close off with some promo cards I got.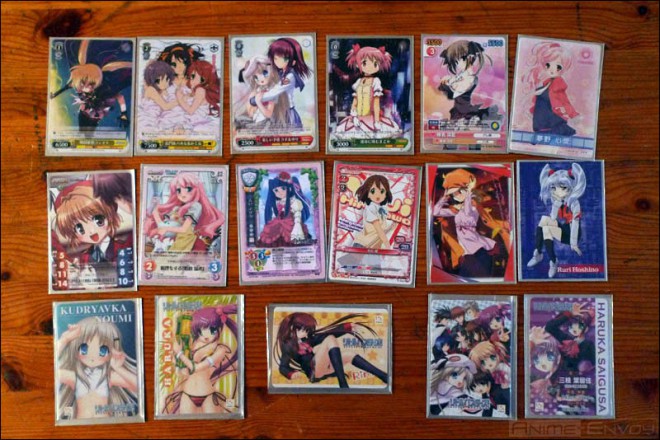 Madoka was from the PSP game.
Erika from Umineko EP6 cd.
The Little Busters! cards at the bottom were all from FuRyu figures.
Ruri came with the Ruri SEGA prizefig & character cd.
The rest were all magazine bonuses or came in an Otacute package.
I still want a Charizard.