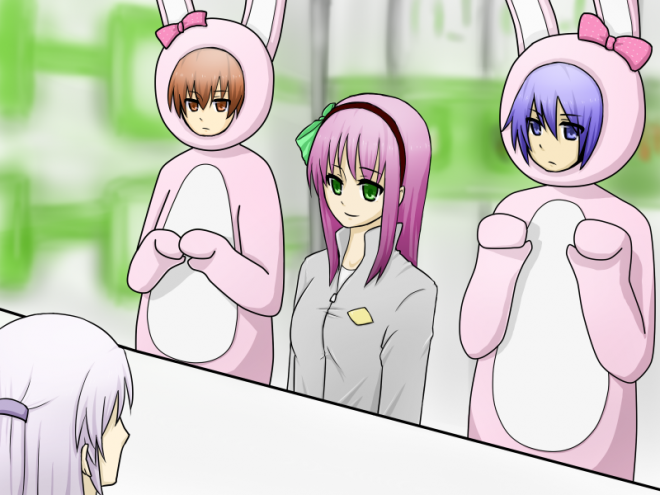 Source: http://www.pixiv.net/member_illust.php?mode=medium&illust_id=15304945
Turned twenty-one today.
I don't feel anything special, no secret powers.
Doubt I can pull off a Kamehameha either way.
Just the same old man feeling like I've had for the past 9 years.
Unless my hobby is involved..
So with the lack of a cake and presents due the bad weather and financial crisis (Nah, my present is still in shipping), lets post pictures of my latest loot..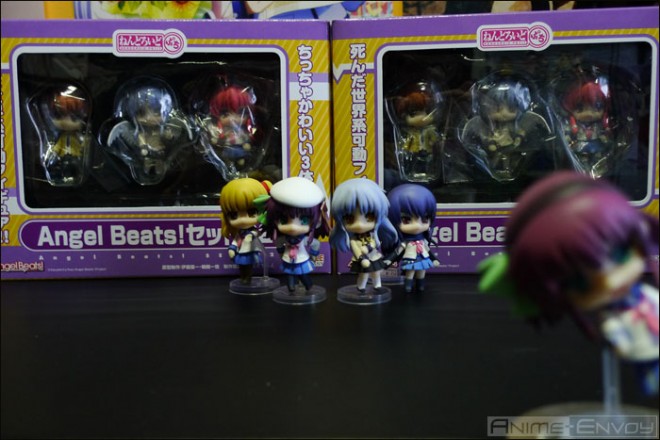 Angel Beats! Nendoroid Petit set #2!
And two of them, because I wanted a total of 3 Kanade petits (More are welcome. Don't want yours? Send them to me!)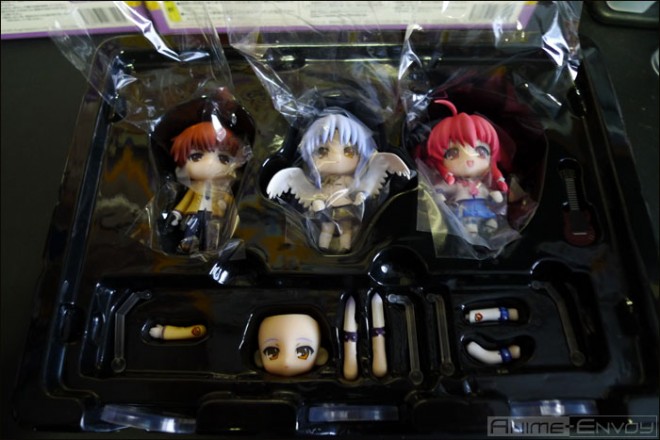 Besides the gear they're already holding (LIKE ANGEL WINGS!) and the usual stands, the extras are:
Yuzuru: A gunless arm
Kanade: Smiling face (HNNGGG!) and two arms with Hand Sonic.
Yui: GITAH (Wait, wrong Yui) and two flailing arms.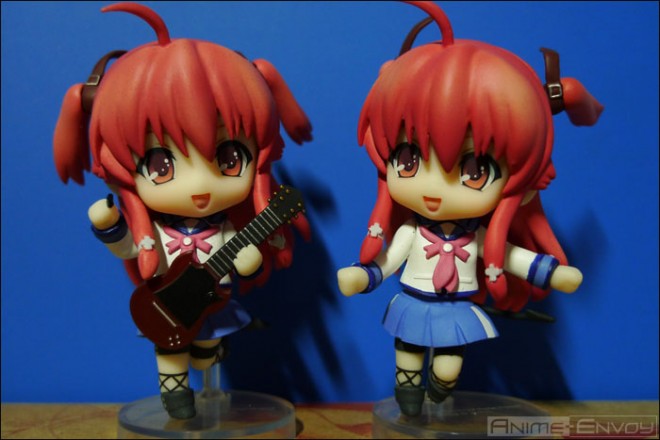 With two boxes, you can show all the gear at once!
You can spin Yui's pulled up leg around, btw.
No guitar strap, you just shove the neck in her hand.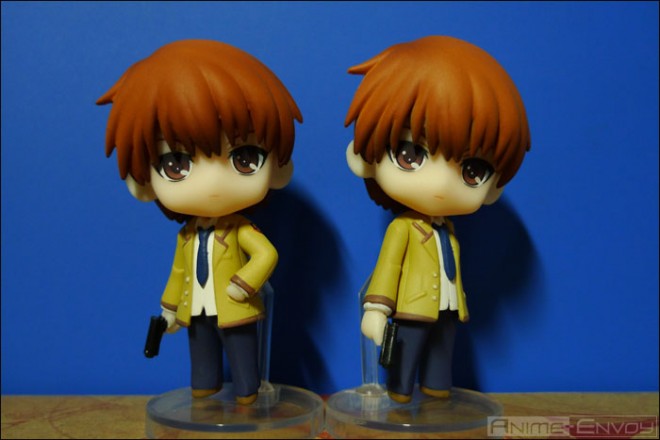 Yuzuru could've used an extra face to be honest.
A smiling one.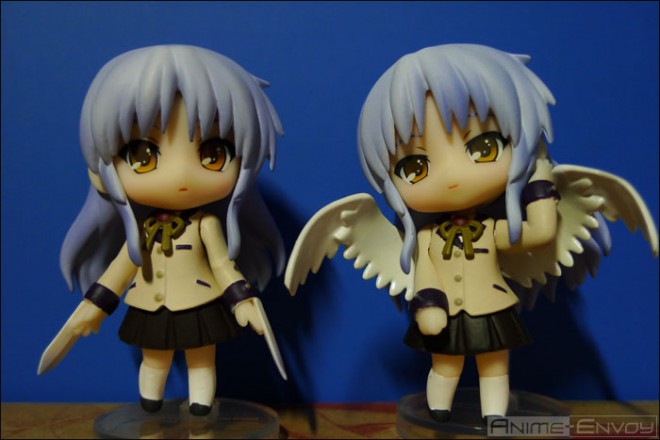 Guard Skill: HNNGGG!!