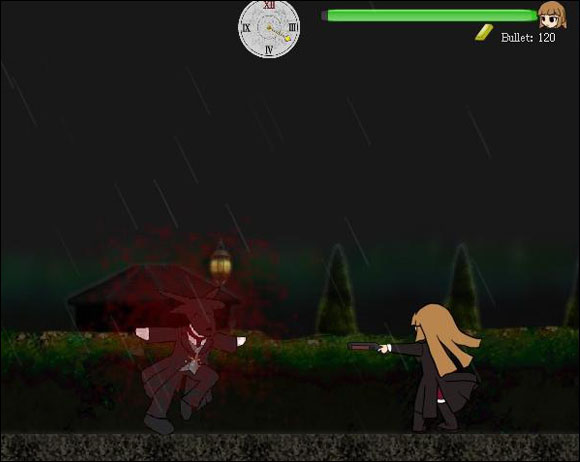 First of all, there's this cool Flash beat-em-up, featuring Umineko's "Best Mom Ever", Ushiromiya Rosa!
Armed with gun, pen and (occasionally) a golden bar, you fight through hordes of Beatoflies and Goat-kuns!
Even this won't say much against people who aren't that far in the Novel yet, so it isn't a major spoiler. Just a kickass moment. Click Here if you want to give it a playthrough. It's only a demo, so one stage it is.
Next up, there's a new Anivoy T2 comic.
So check it out~