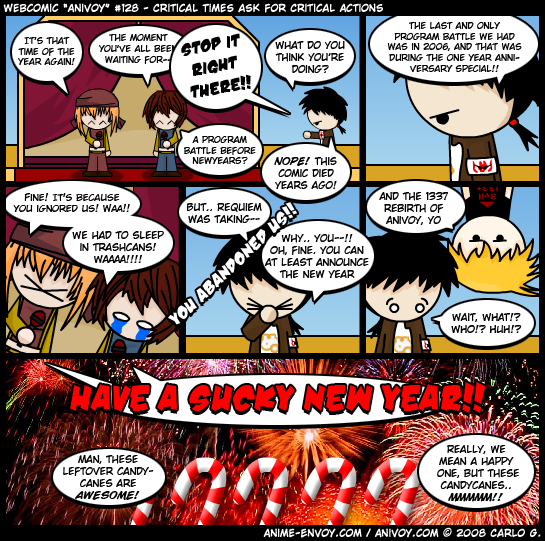 Hell yeah, an Anivoy!
Really, don't take the "Sucky" part too serious. Look close enough and you get the joke :)
Happy New Year from the AE-crew to you all!
Doubt I'll see any fireworks at midnight, since everyone has been blasting them off for the last four months. Sad people..