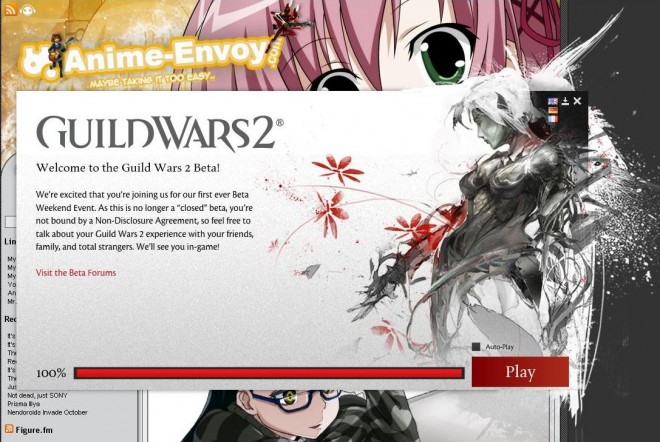 Friday, April 27; 20:00.
While doing a Zaishen Bounty on GW1 with a friend, someone in Guild Chat shouts that GW2 Beta has already started!
Of course, we immediately log and start up the GW2 client – We can login! Yay!
Made a quick Human Thief because my friend wanted me to tag along for now. Kay, I'll make my Norn later.
We immediately cannot find each other due the Overflow system. Well, damn.
Shortly after, everyone got kicked from the servers again.
Nobody could login, so we waited..
21:00, Beta officially starts.
Everyone and their mother has connection issues.
Few times I managed to see the character select screen, only for the client to crash.
Took.. 3-4 hours for me to finally log into the game again and make my Norn!
This is my story.
Read the rest of this entry »