The Angel Beats! craze is far from over here.
Yesterday, totally unexpected, my Dengeki Festival issue arrived!
Really, these daki's are starting to stack up while I don't even have any pillows for them..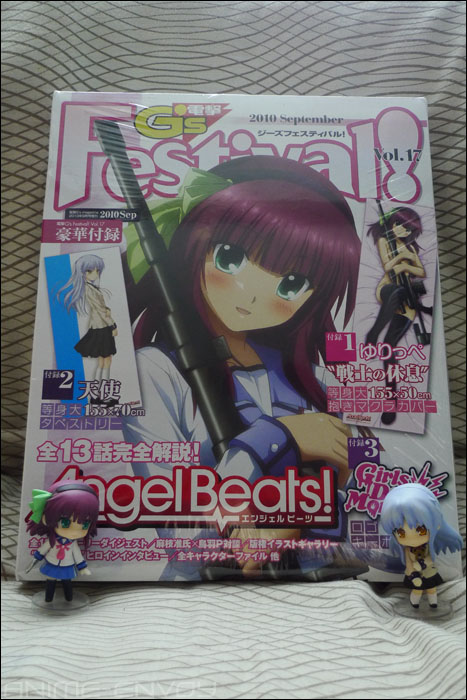 Here's the box, fresh from the package!
Kanade and Yuri are showing it off.
Oh right, I never mentioned here..
A while ago I got the Dengeki G's with the SUPER-ADORABLE Kanade Nendoroid Petit.
Catch up on the Kanade Petit on these links:
– Petit Kanade! Chibicon Loot! And Friday Loot!
– Tachibana Kanade's Surprising Wardrobe
I might re-post that article here someday..
Moving on, the box contains~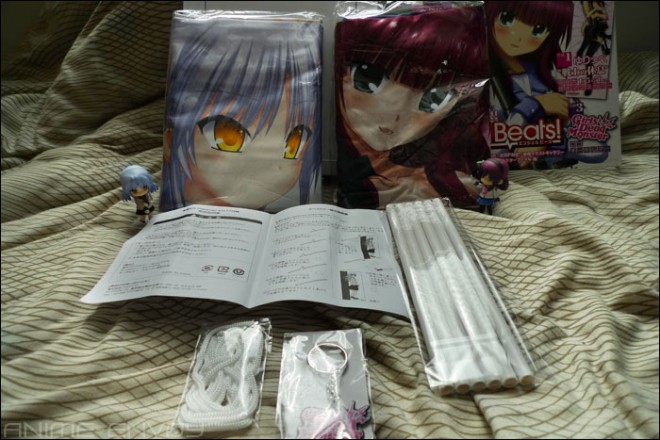 Kanade Lifesized Tapestry/Wallscroll.
Bunch of sticks & rope to set up the above.
A Manual for the above.
Yuri Dakimakura Cover.
GirlDeMo Keychain
And of course, the book itself.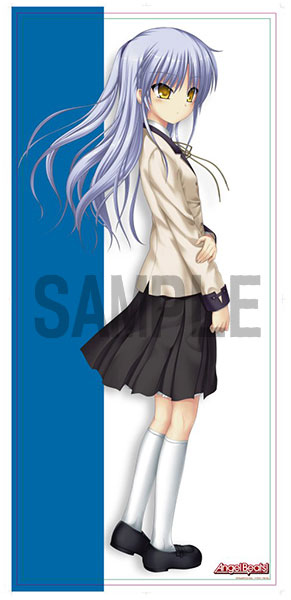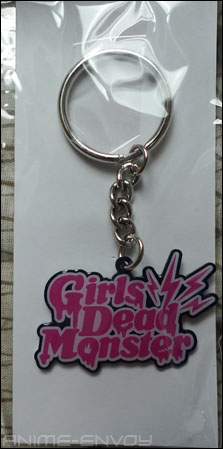 The book itself contains a lot of great artwork and summaries of all the TV episode & Track Zero Novel Chapters.
Also some other stuff about the Voice Actors I think. What do I know, I can't read this at all D: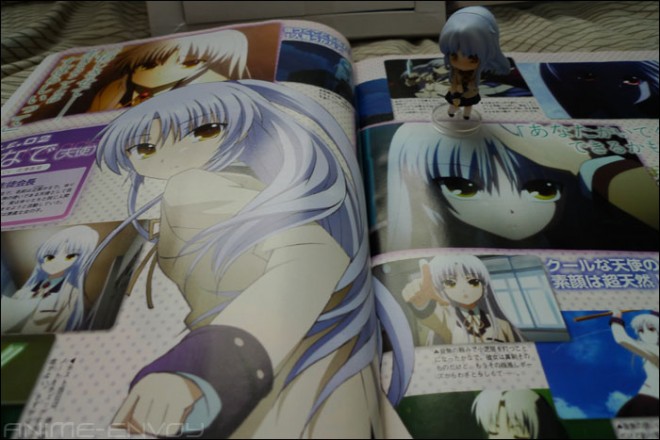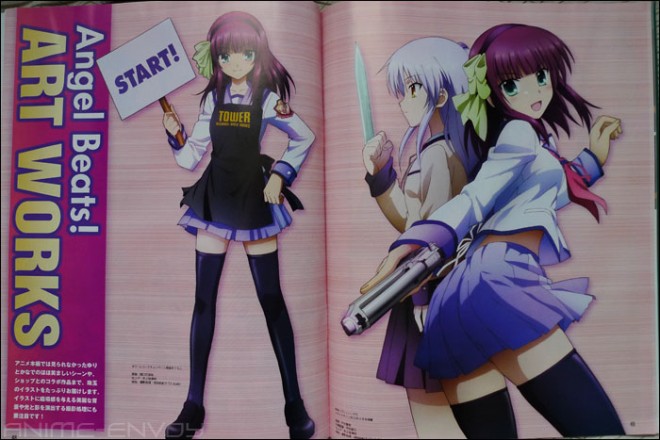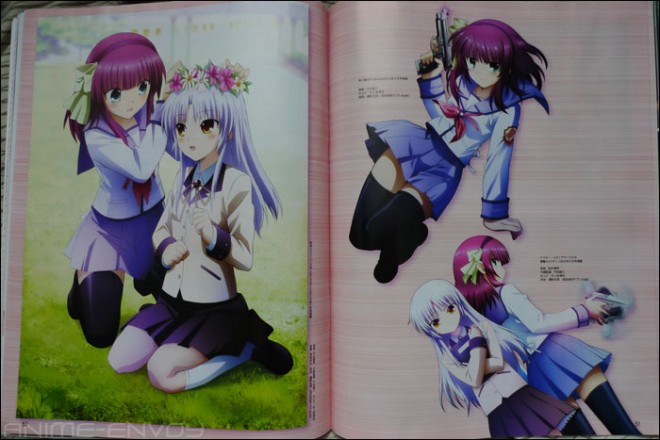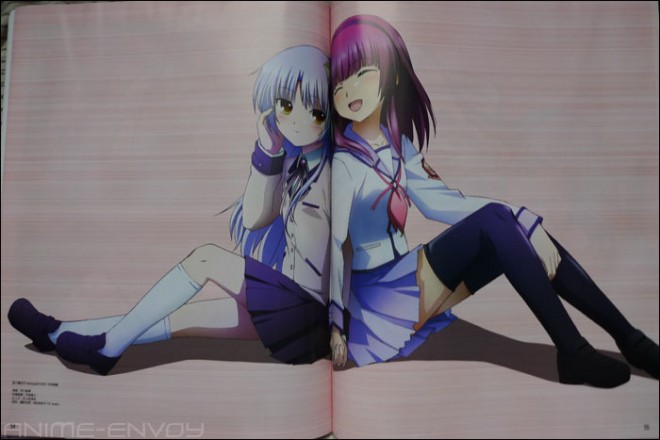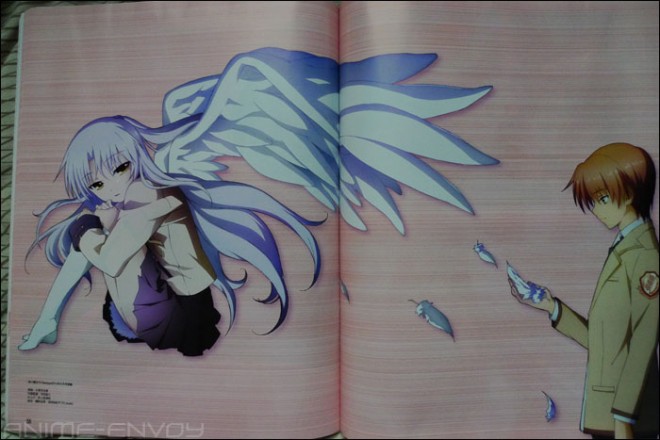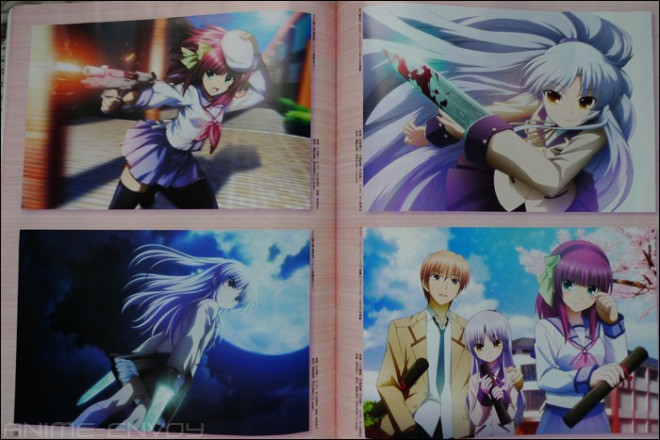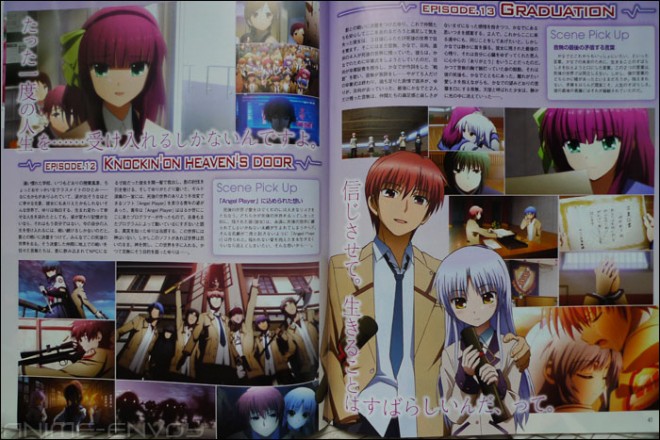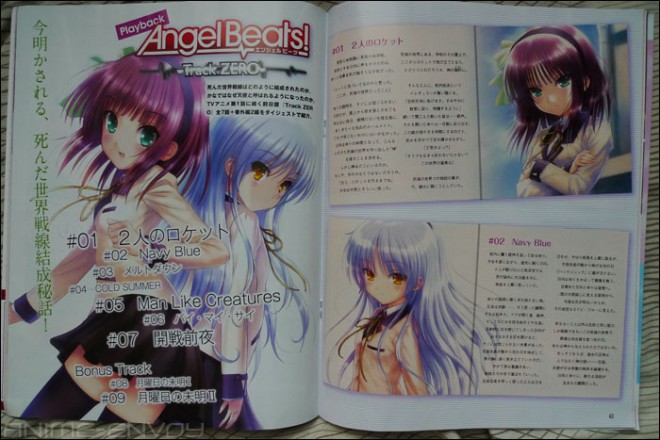 I also got this mini cushion and towel last week, to stay on-topic with AB goods.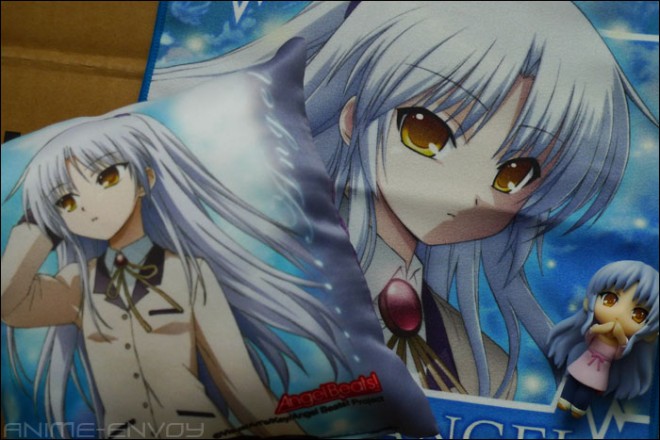 More AB stuff is on the way!
Like a Mug, keychains, deskmat, posters, Nendoroids, Figures, deck holders etc..