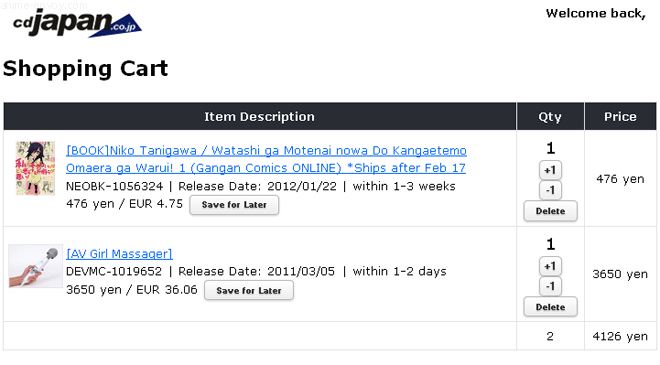 Watashi ga Motenai nowa Do Kangaete Omaera ga Warui! (It's not my fault I'm not popular!)  is a manga that has been popular on 4chan for quite some time now..
And since the Tankōbon was released, we got into contact with one of the two people who work on this manga.
Sadly, some people decided to send her pictures of their Johnny's.. But she was cool enough to brush it off while making a remark about a certain sensitive Voice Actress (Gee, who could that be..) who had a lot of scandals last year.
Read the rest of this entry »