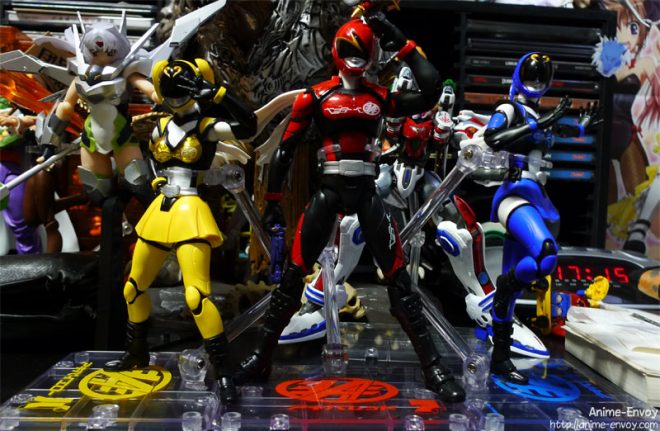 About 5 years ago I already started to run out of display space, so boxes started piling up.
Today, I brought them all out! ..except a few Gundam Kits because they're all the way in the back on my closet and they're a pain to reach..
FYI, they're Master Gundam w/ Fuunsaiki and Gundam Portent.. Portant.. Shia's Gundam!
SHF Bulma missed the shot, because Airmail from Matsuyama is apparently 3x slower than from Tokyo.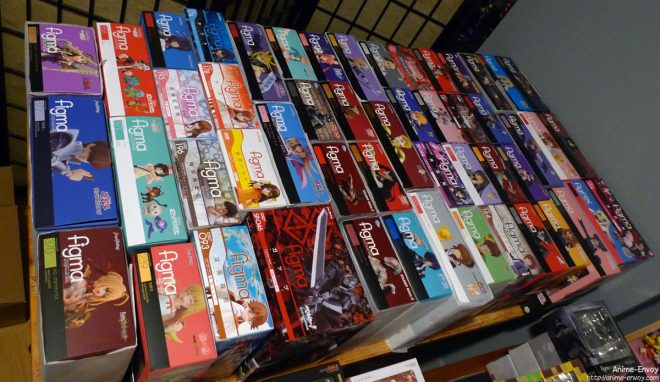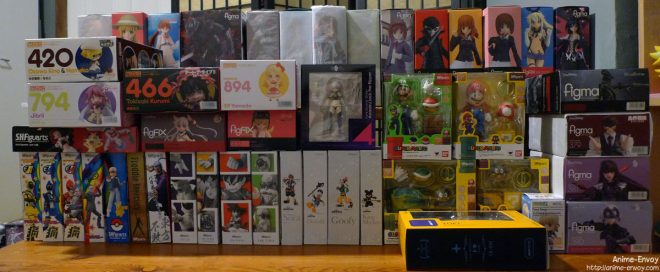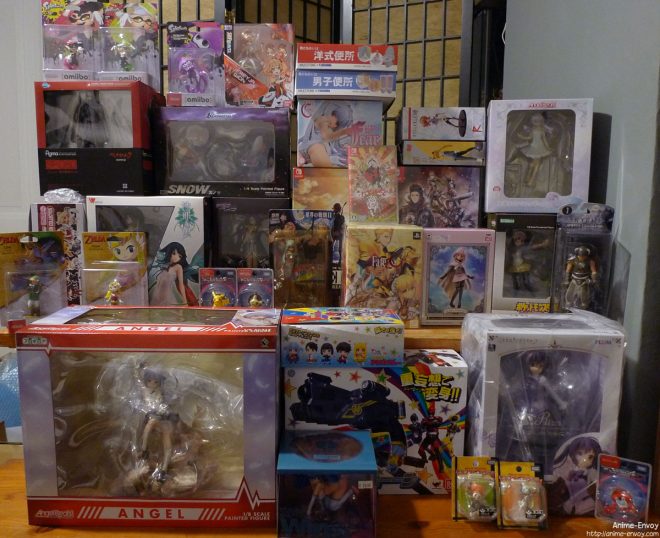 This all kinda looks like a prize table on Bingo night…
According to the list I've been keeping on MFC, these are… 140+ boxed items.
Once I open all these, it's gonna feel like the birthday/christmas unpack frenzy I've never had!
……though I've opened them all in the past for Quality Checking and airing. I got that figma Haruhi and Miyuki in 2013, they need the occasional airing.
That WinOS-tan is actually older, won it on Tsunacon 2009. But it looks better in the box imo. And the MMZ was briefly displayed…
As for Lafiel… Blister pack… Can't really air that.
Box was already yellowish when I got it; thought I'd sell it later for a higher price (Haha, Kam trying to scalp).
At least the figure itself isn't discolored from what I can see through the clearer parts of the blister pack.
Will probably start unboxing the scales first next weekend, then slowly start on the rest.
And gonna rebox a bunch of prizefigs (Including majority of my FuRyu Kanade figs because.. I love you and all, but the FuRyu quality is pretty shit) and some revoltechs & figma to make space for the new.