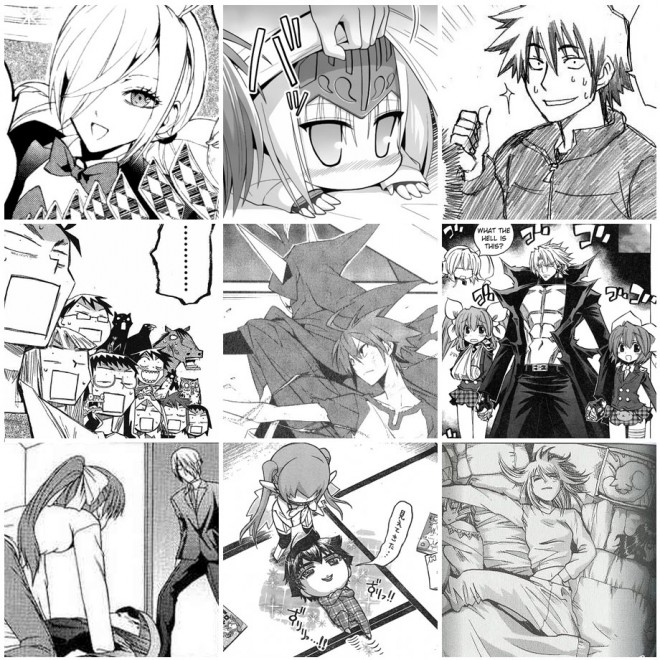 So I tried making one of those 3×3 thingies for the manga that I like.
Not sure if final yet..
For those who can't identify;
Binbougami ga! – Kore wa Zombie desu ka? – Molester Man (Misleading title)
Hoshi no Samidare – Yumekui Merry – Needless
Doujin Work – Sora no Otoshimono – Excel Saga
Honorables mentions: The World God Only Knows, Shingeki no Kyojin, Drifters, Onepunch Man and Ratman
These things are hard.. I'm terrible at picking favorites.
As usual, you can find the entire list of what I read on MAL.