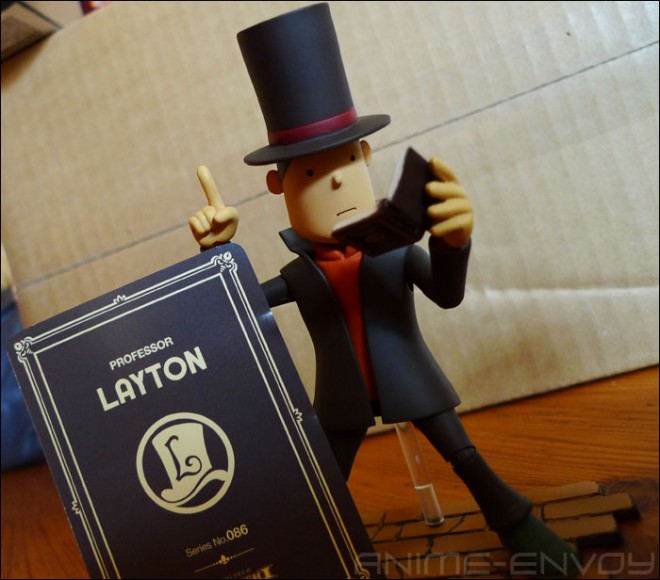 This morning, the infamous Professor Layton arrived in the mail!
Which is odd, since no mystery is to be solved here..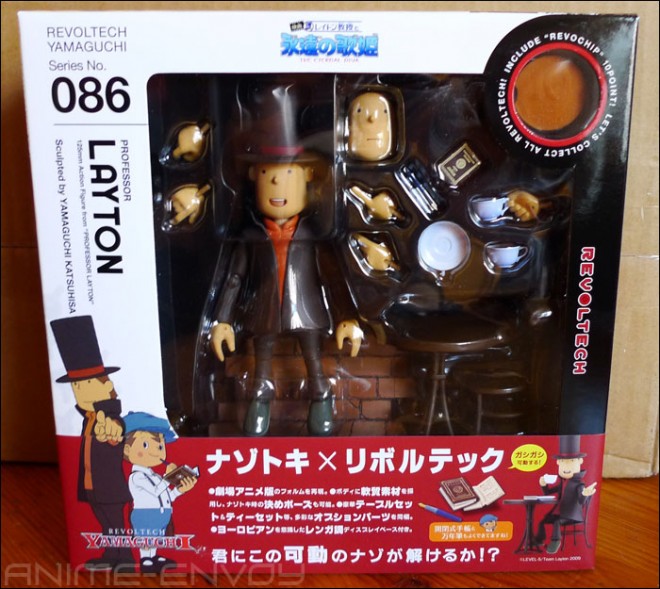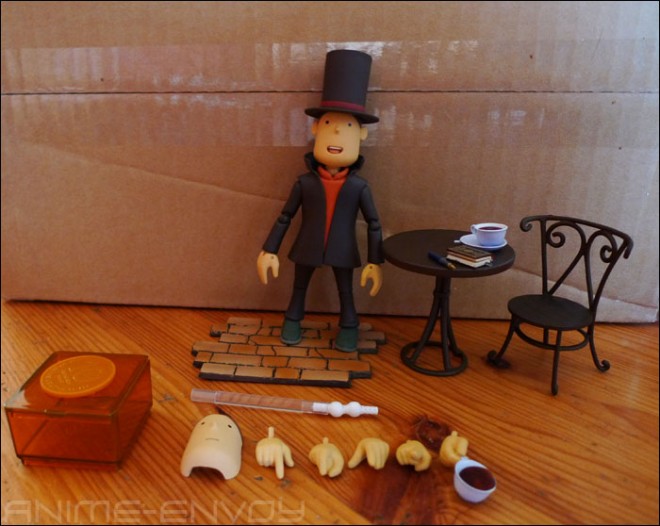 The Professor comes with:
– Two faces (:| and :D )
– A total of 7 hands, one which has a spilling teacup stuck to it.
– His Pen & Book
– Another cup of tea, along with a dish
– Revoltech Brick display with a transparent stand
– Chair & Tabel
– Revoltech Box + coin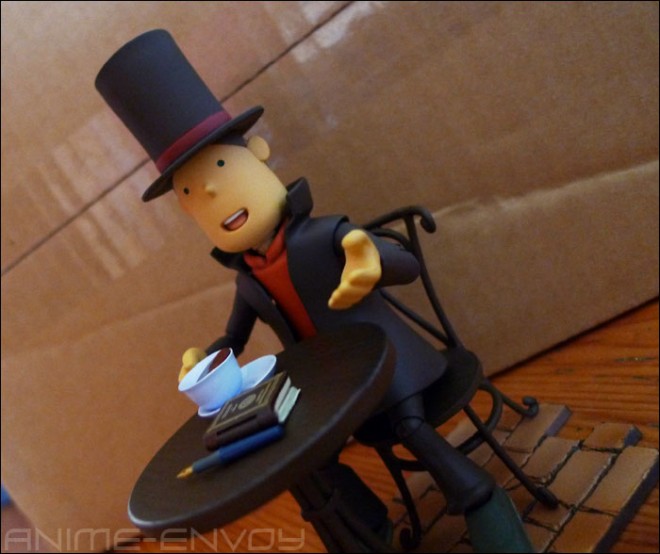 My only problem so far with him is that his shoulder joints are a bit tight when it comes to rotating the arm around.
Not that rare of a problem with stuck revolver joints.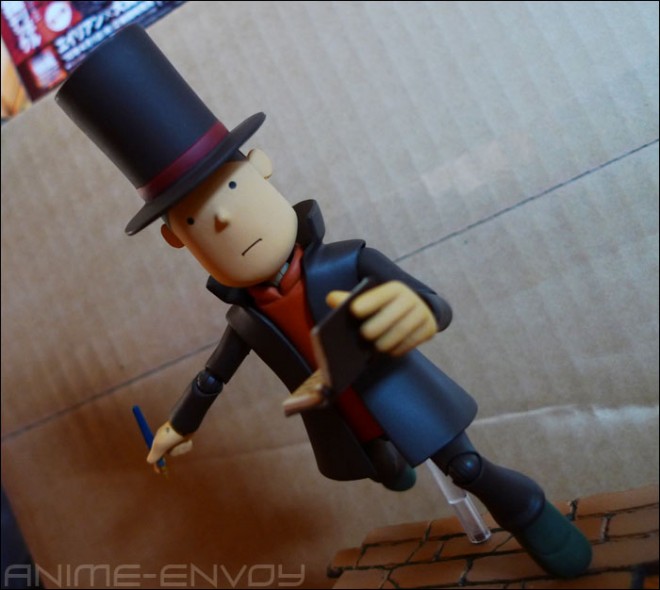 "Actually, this book is a Death Note."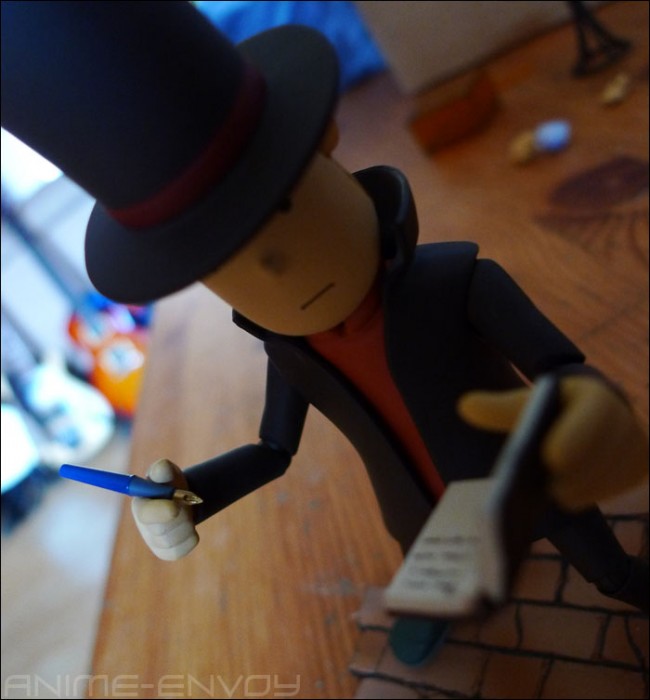 "And it's your turn.. To be written down!"
And now, for something different.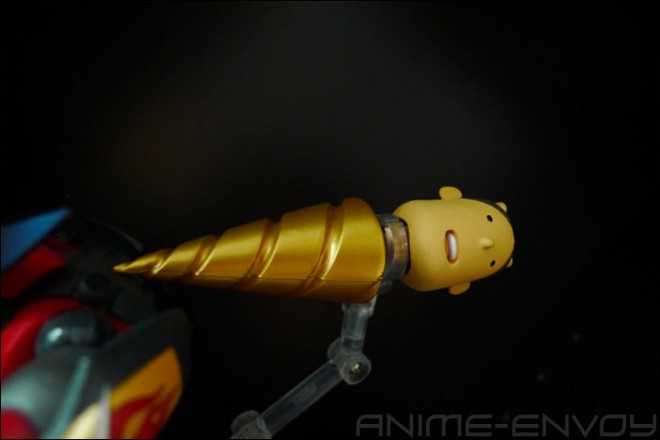 "LAYTON IMPACT!"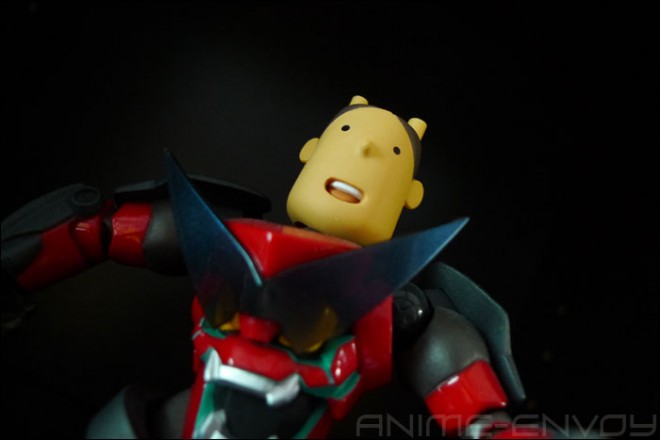 "OUR GATTAI IS COMPLETE! GURREN LAYTON!"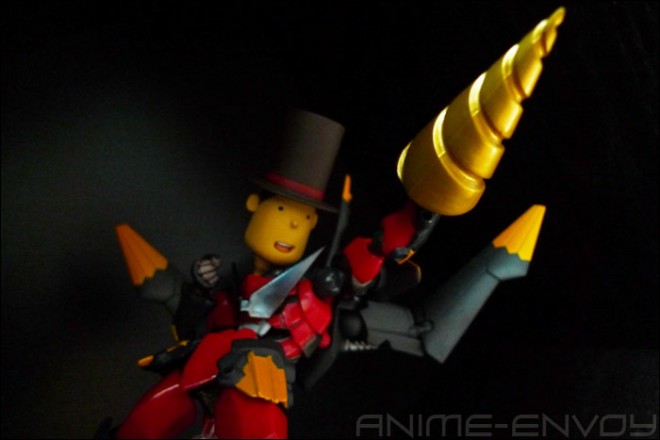 (brb, stealing Enki's Top Hat)
"Ok, NOW it's complete! GURREN LAYTON!"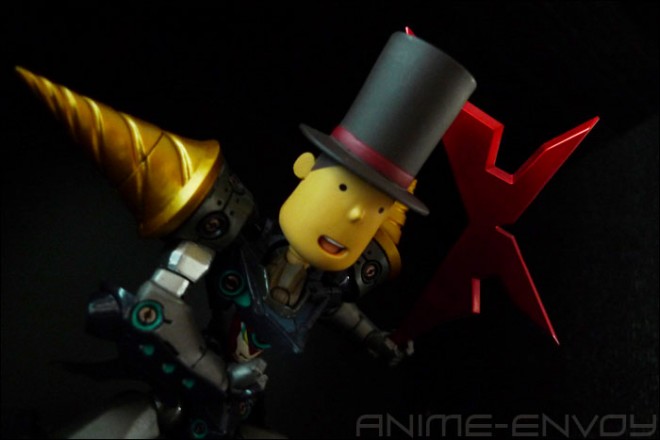 (Gotta skip Arc Gurren)
"CHOUGINGA GURREN LAYTON!"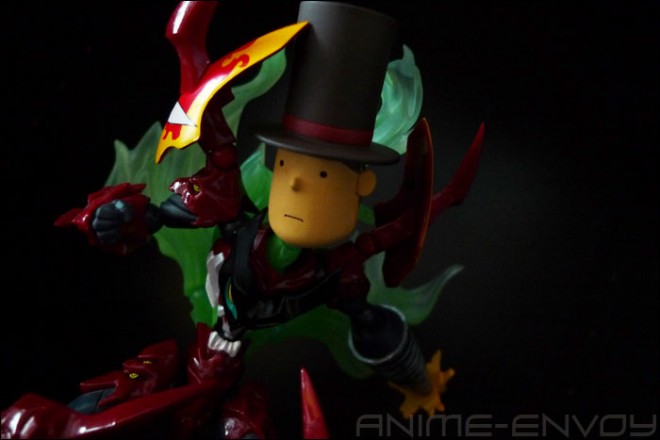 "TENGEN TOPPA GURREN LAYTON! WHO THE HELL DO YOU THINK WE ARE!?"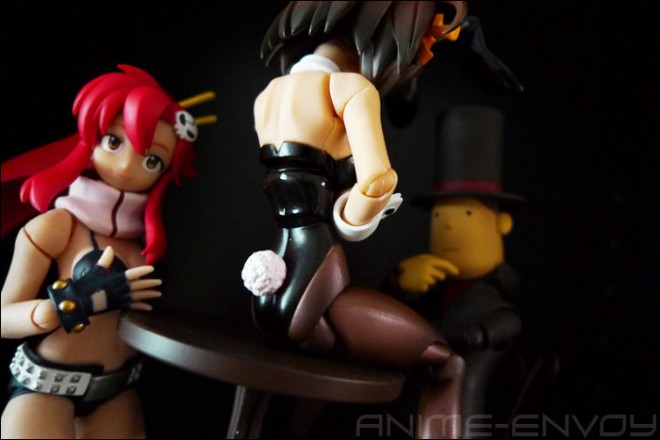 In an alternate universe, Layton is popular with the ladies.
So popular, he got picky.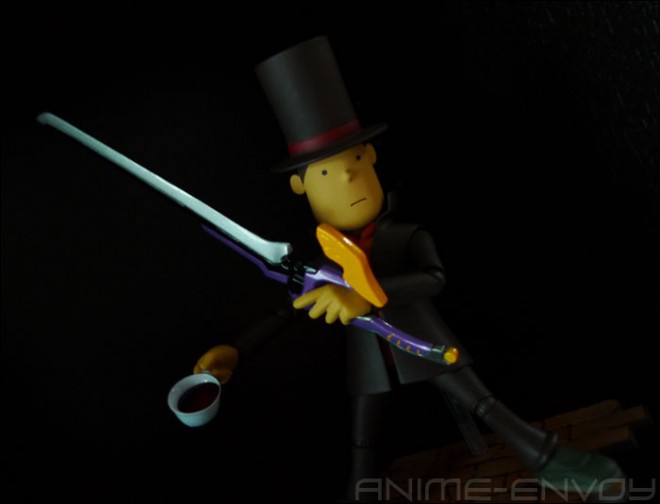 He's also a master of the sword.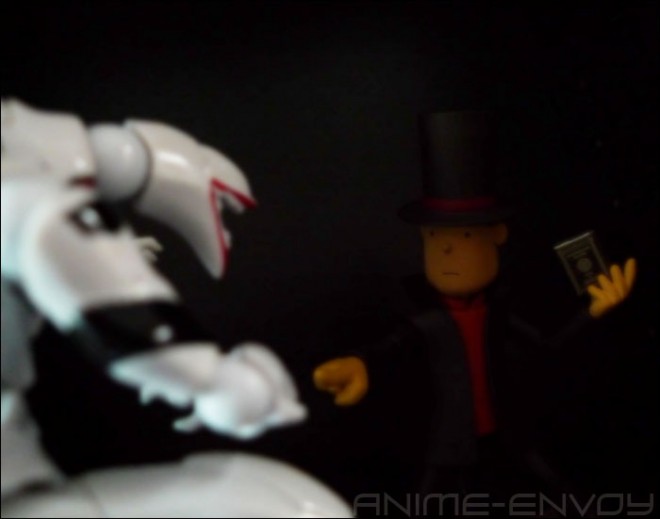 eh accuses MPMs of murder and doesn't afraid of anything.
Professor Layton is still in stock at Hobbylink Japan, if you wish to get him~