About 2 years ago, when some friends and I stumbled into a small Asian shop, I had bought an Asuka trading figure (Along with that 3D Gundam poster from AEC #3).
It was my first actual Asuka figure, so I was quite happy.
After time, I learned she was actually part of a set.
And last week, I finally found her counterpart on ebay..
The Rei Ayanami gashapon to finish this set: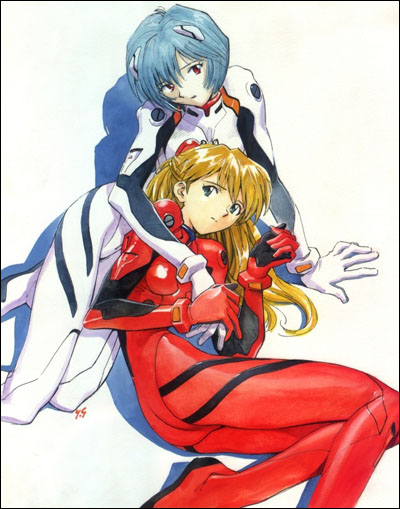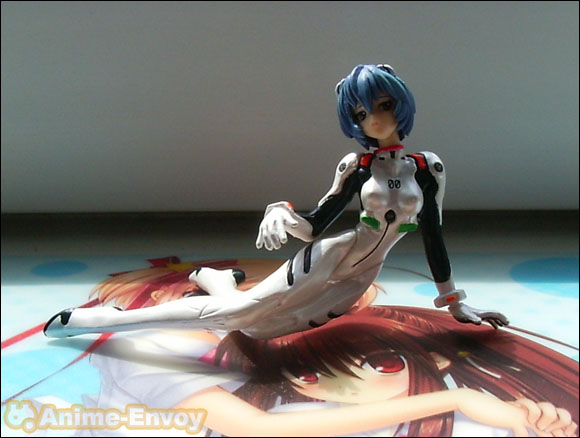 And now bundled with Asuka.
Can't really get the hands together like in the artwork, but it's still similar.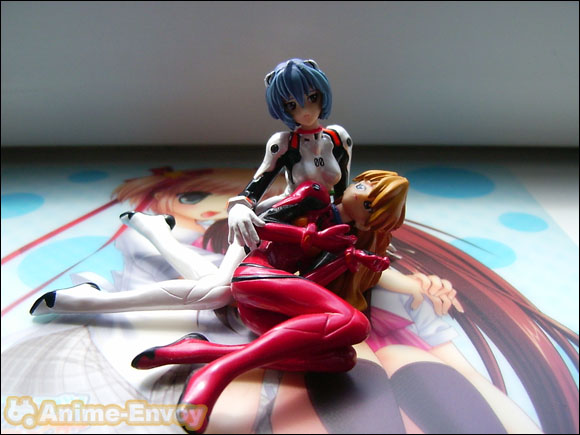 And an added EVA 01 for the heck of it..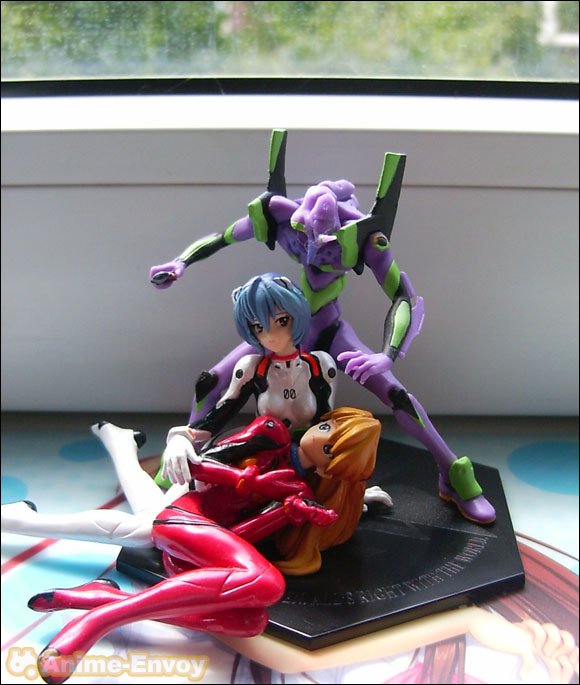 Now that Asuka is reunited in gashapon form, maybe I should find a Fraulein Rei for Fraulein Asuka..