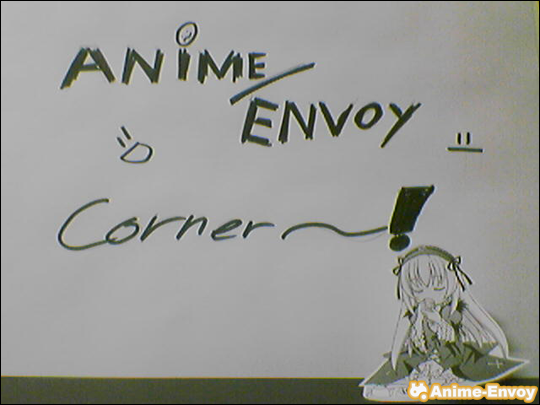 Welcome dear visitors! To the first edition of "Anime-Envoy Corner~!".
With your host, Gin-chama (That'll be Cute Goddess for you)!
Today, the site's admin, comic author and Gin-chama's Master, went through the rain and winds of.. Hell.. on a quest for Neon Genesis Evangelion volume 11. Little did he know, what he would encounter on his journey..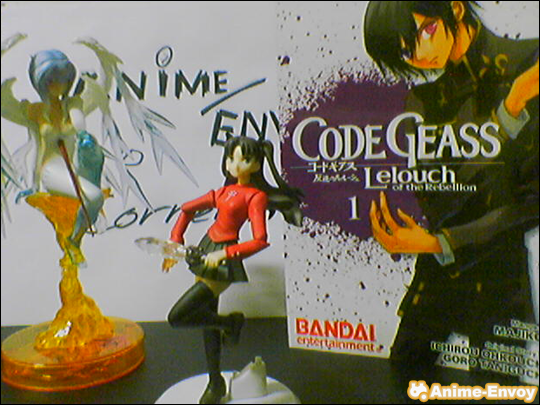 Today's merchandise! Since not a single store held the manga of said quest, the budget was well spend on some other shinies (Also money from an outside source on Hellboy II and the Burger King, but that's another story).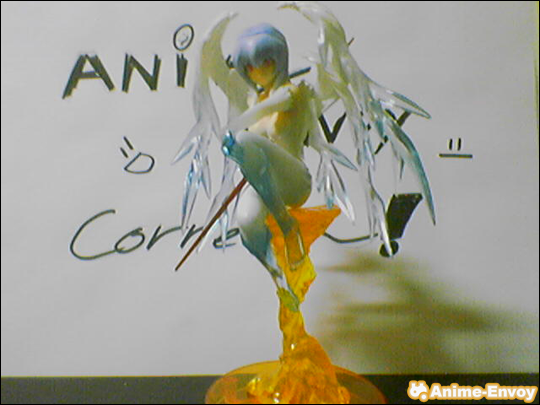 The first item encounter was hidden behind some Gizmo plushies. The XX A-15 Arael, from a line of femalized Angels from Neon Genesis Evangelion!
Painted beautifully with flowing colors and even has transparent parts on the wings and limbs. At first sight, Master thought she would be stuck on the pillar, but instead she's losely sitting on top of it. He also raged from the inside, as he thought the spear could break off any moment inside the box. The box was quite big..
Beware of storms or earthquakes in the room, since she'll easily fall off! her pillar!
A great figure out of the XX Angels series. It will now accompany XX A-14 Zeruel on the Evangelion-shelf of Master. But that'll be for another issue.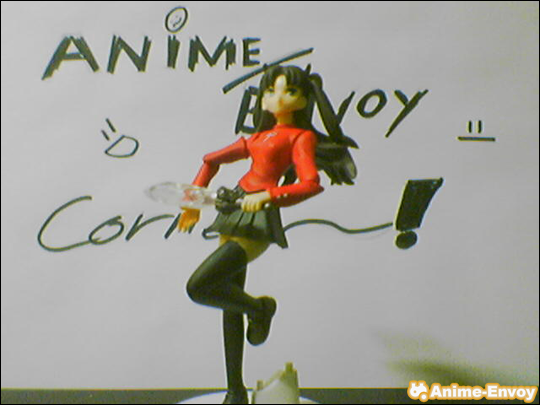 Second in line was this little Tohsaka Rin figure from Fate/Stay Night.
She has some awkward arm movements and the balance of 1 foot isn't very strong (especially since the store clerk dropped her on the ground. HOW DARE HE!?).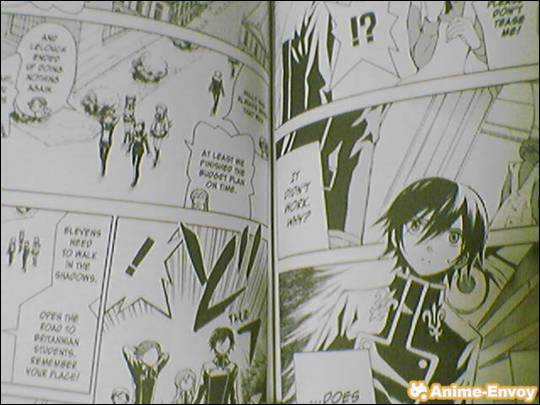 And last, one which came at quite a surprise to Master.. A freaking CODE GEASS MANGA IN ENGLISH!? As faith in online manga translators had faded away after not seeing anything past chapter 5 for almost a year.. A sign of the heavens, perhaps? Not much explaining is needed for this one.
Next issue, unless Master decides to throw his limited amount of money around again, merchandise from the past!