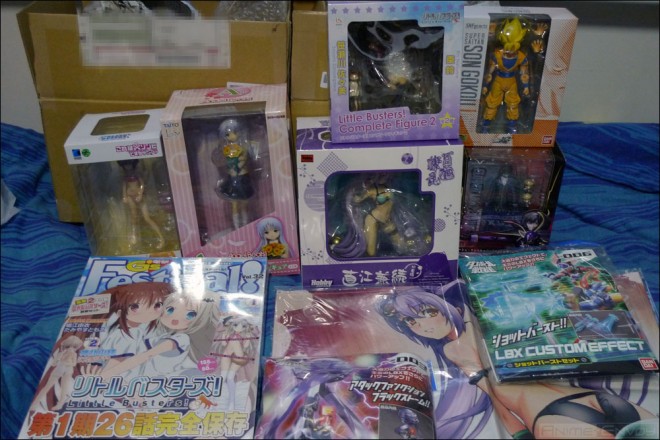 Now moving on to the special deliveries~ (They never yell that here).
After the break, a series of pictures will follow from stuff I've received from January '13 until now.
Worst of all, almost everything is still boxed – because it's a mess here and I need moar di:stages.
It's also too hot which drains morale. Maybe I should get a few energy drinks?
At the end, there'll be a link to the.. Five pictures I took of cosplayers.
Drag a camera around all day and barely make any pictures.. What's wrong with me?
If you went, I was Jesus on Friday & Saturday and Otonashi on Sunday.
Read the rest of this entry »