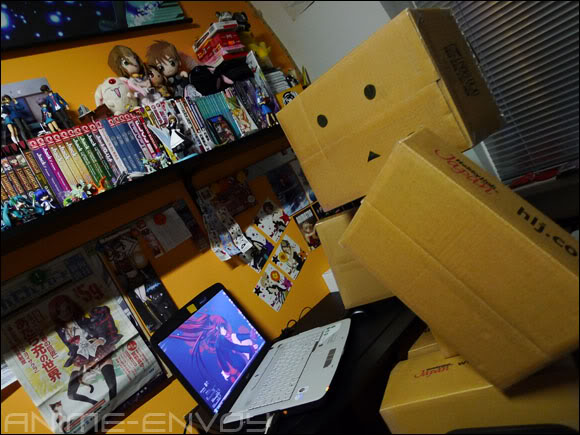 6 Feb. Edit, I know I'm late.
Okay, it took a while.
Mainly because I'm a 2nd rank lazy bum.
But I figure you all know that by now.
*Cries in the corner*
First of all, Happy New Year!
Quite a boring night, except from some fella's almost burning down the entire park. But let's forget about that.
Second,
I built a HLJ (Hobbylink Japan) Danbo (From Yotsuba&!) today.
Isn't he cool?
Moving on!
Let's grab some highlights of the anime I watched in 2009.
Yes, what *I* watched. So don't be surprised if your favorite anime isn't listed or something!
Let's just go by alphabetical order and keep it short.
Read the rest of this entry »